The Junior Class is selling Bearcat Apparel. We are using a different company this year & will have the apparel before Christmas break as long as your order is turned by the due date, Nov. 21. Orders can be turned into each school office. Please view below the order form and images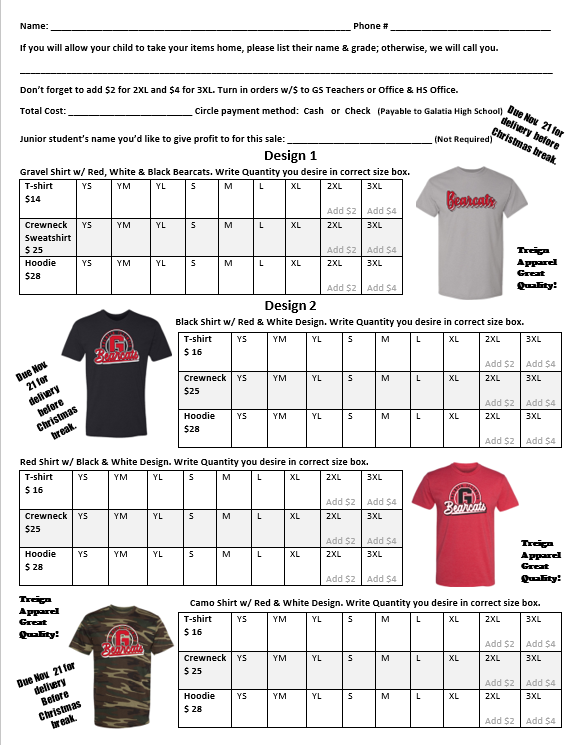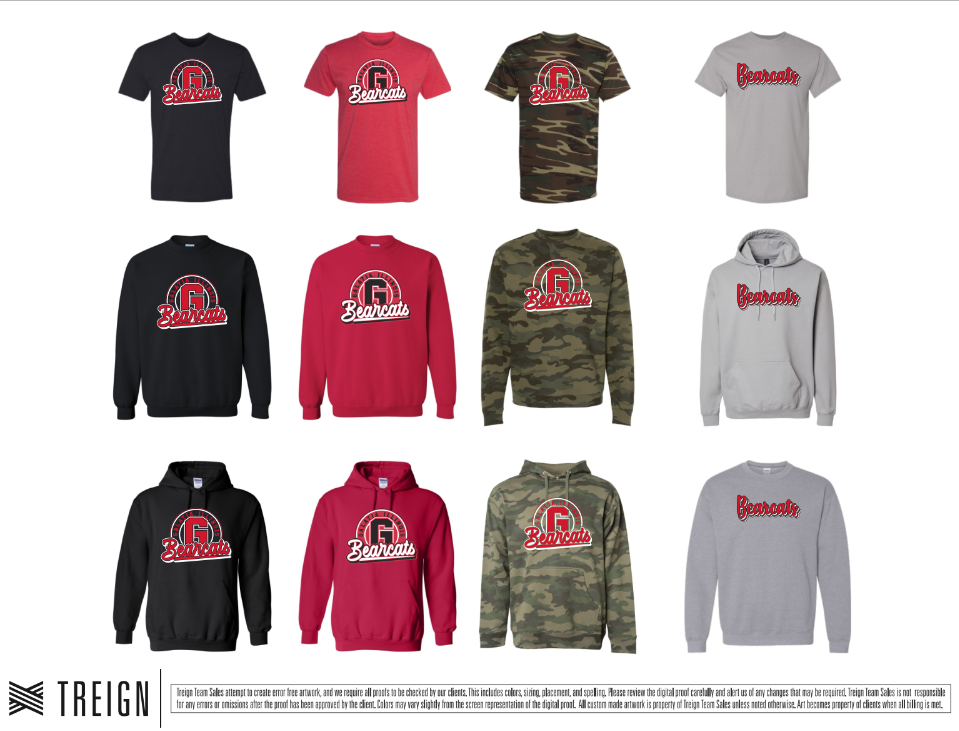 Today we celebrated Ms Diane Toler.. After 24 years serving many students at GGS she is officially retired. We thank you for your many years of service & we will miss you dearly!! Thank you Ms Diane enjoy your retirement 📚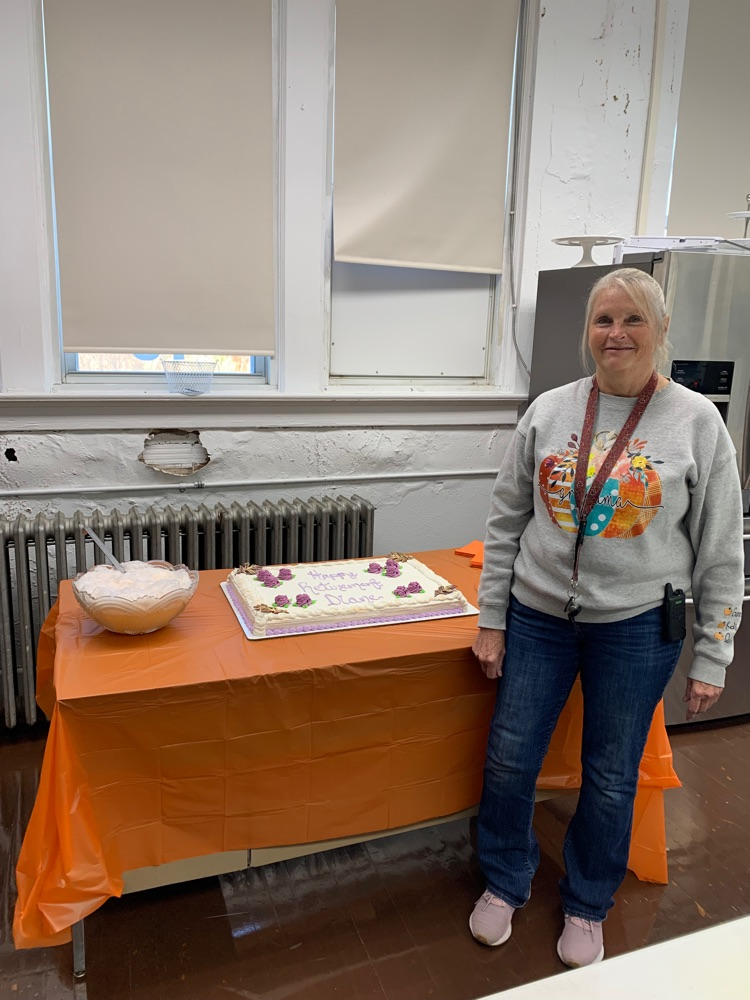 Red and White Night will be Friday, November 17. Here is a schedule of events. Basscats will be selling tickets for a BBQ, chips, and a drink. The price of the meal will be $6 in advance and $8 at the door. There will be a bake sale, face painting, several silent auction baskets, Bearcat items for sale, and much more! Come out and support all your Bearcats!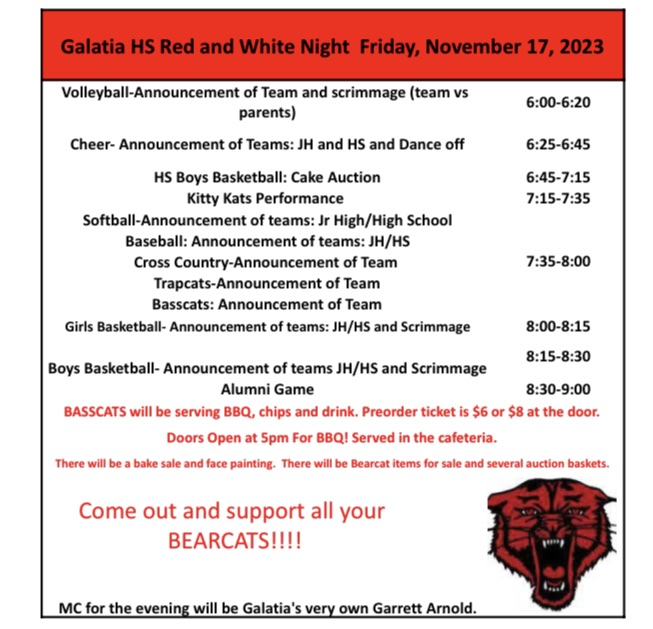 Attention all Senior Parents!! Attached you will find a document with directions to create your FSA ID. This will need to be completed by the first part of January. We will be having a FAFSA Night on January 18 to help complete the application. The FSA ID must be created BEFORE filling out the application, or you will be unable to complete the process. Please reach out to the Guidance Support Specialist, Mrs. Douglass, with any questions you might have. Her email is
ddouglass@galatiak12.org
, or you can reach her by phone at 618-297-4199. **Completing the FAFSA application is a graduation requirement.**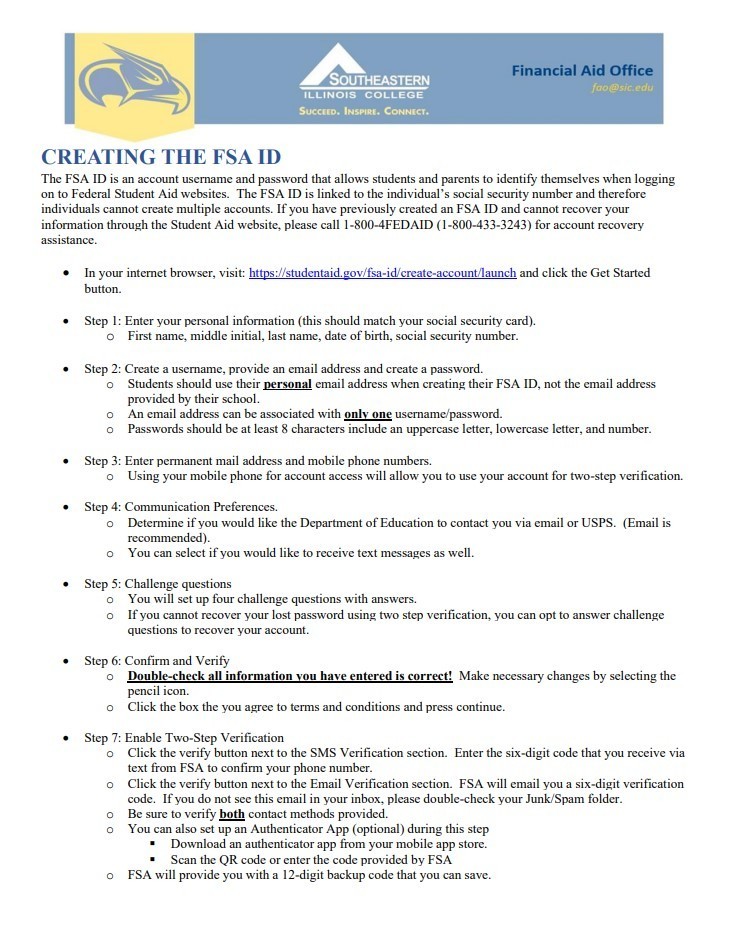 Galatia Grade School Quarter 1 Honor Roll. 📚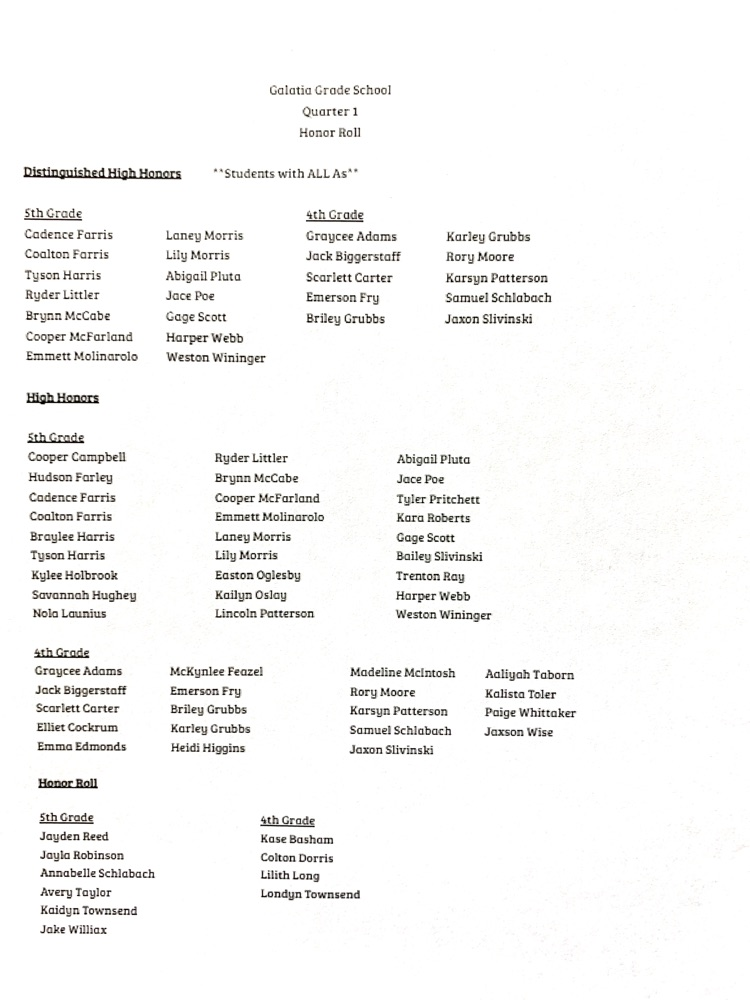 As always, it's a great day to be a Bearcat!! Way to go !!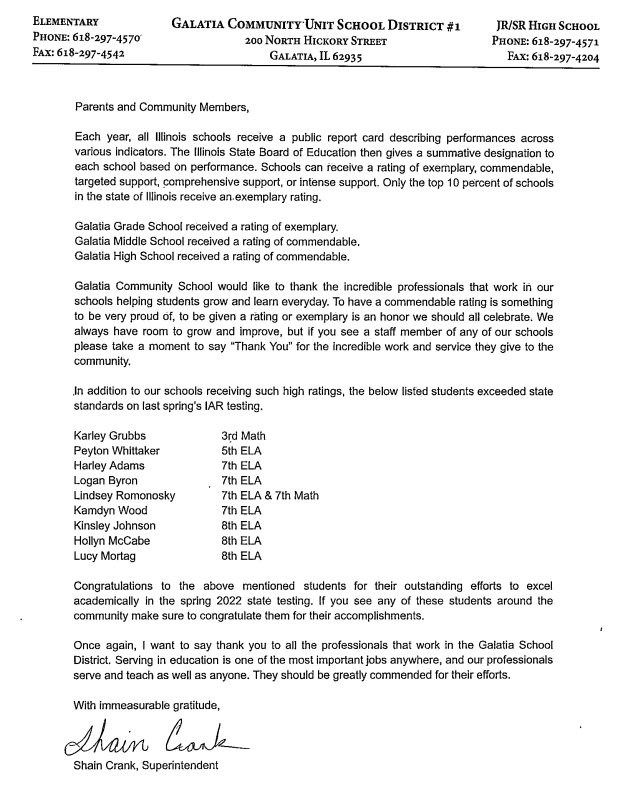 Positions Available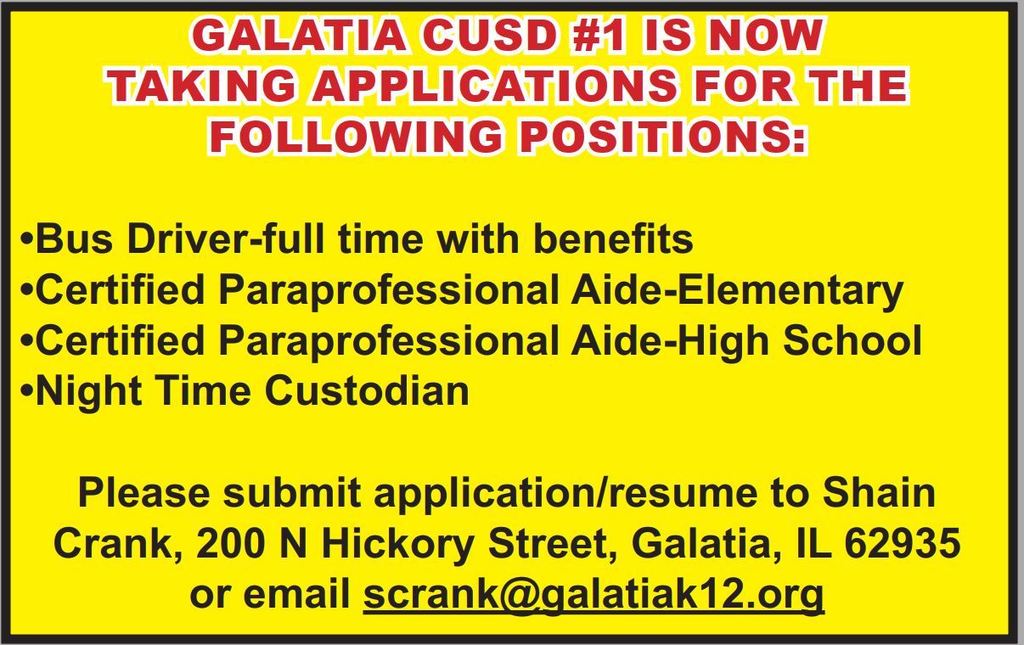 We wrapped up our junior high boys tourney today. Galatia took home first place! Congratulations also to New Simpson Hill for a 2nd place finish and Akin for taking third. Ten players were named to the all-tournament team. Congratulations to Bearcats Kamdyn Wood, Isiah Plumlee, and Kale Stricklin for being selected. Thanks to everyone that made this week a success. Go Bearcats!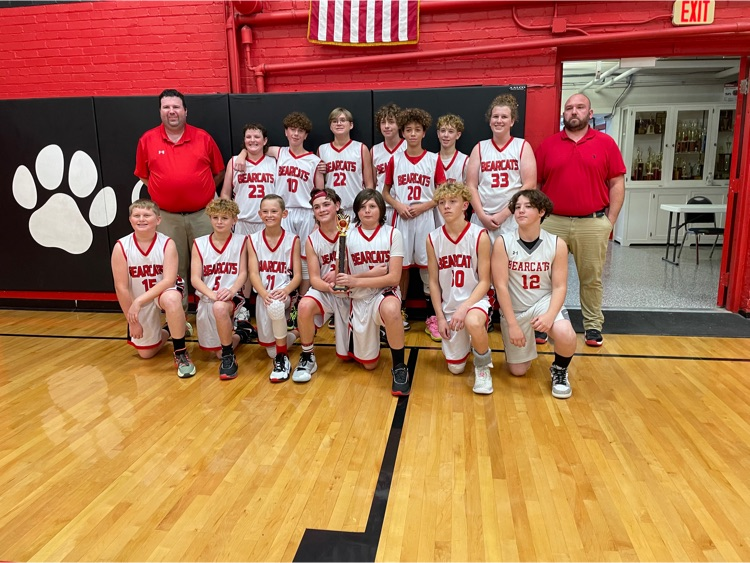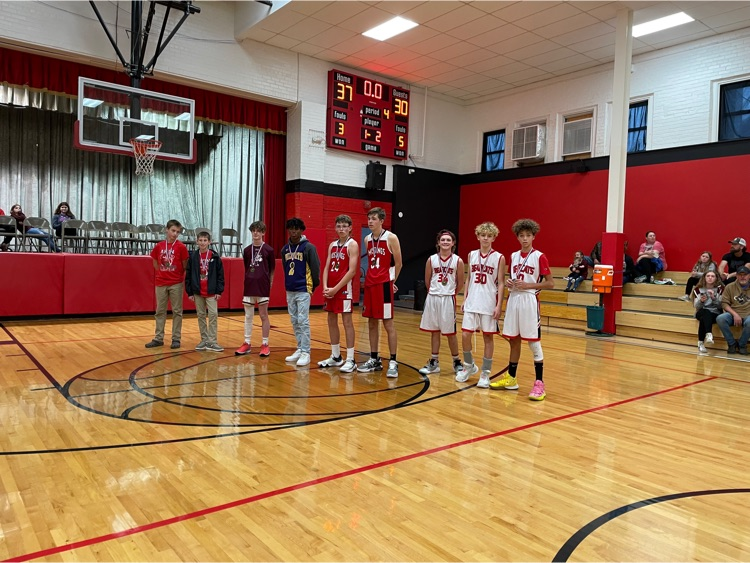 Wishing Bailey Downing best of luck today in Sectionals!! We are proud of you 🏃‍♀️shout out to Haleigh for the sign & support!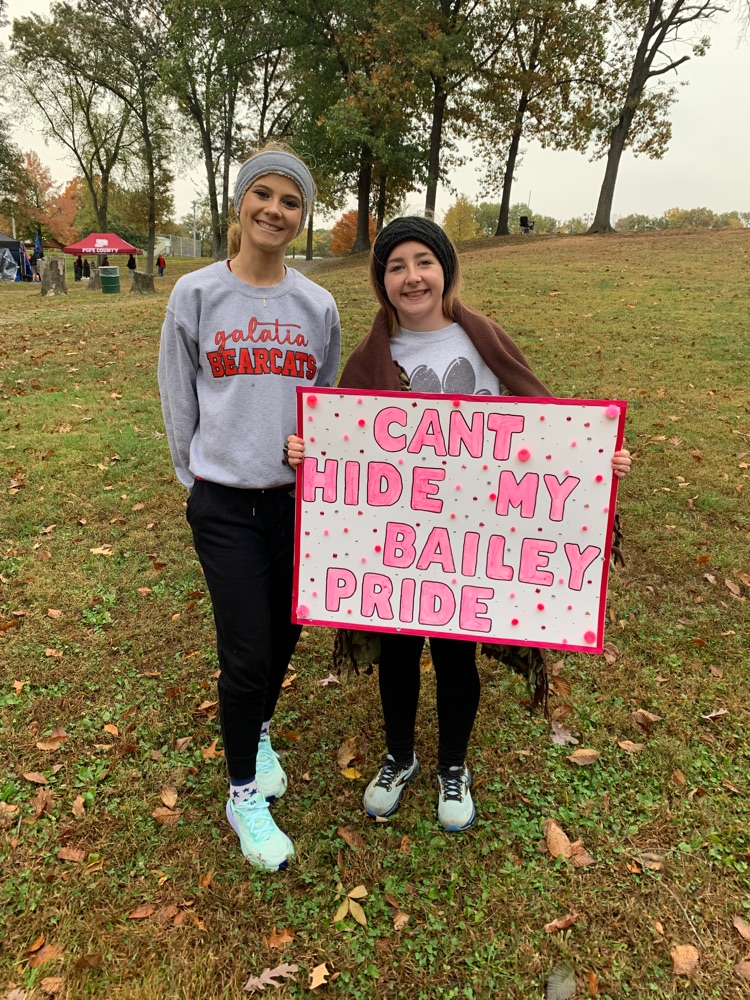 Below is the schedule for the Boys Jr. Bearcat Tip-Off Tourney tomorrow. 11:00 Cobden vs. Carrier Mills Stonefort (5th place game) 12:30 Akin vs. Adams (3rd place game) 2:00 Galatia vs. New Simpson Hill (1st place game) Games will be played at the grade school. Go Bearcats!
Congratulations to these Junior High students for making the Quarter 1 Honor Roll! Notice at the top of the list is the Distinguished High Honors. These are students that have ALL A's. Keep up the great work, guys!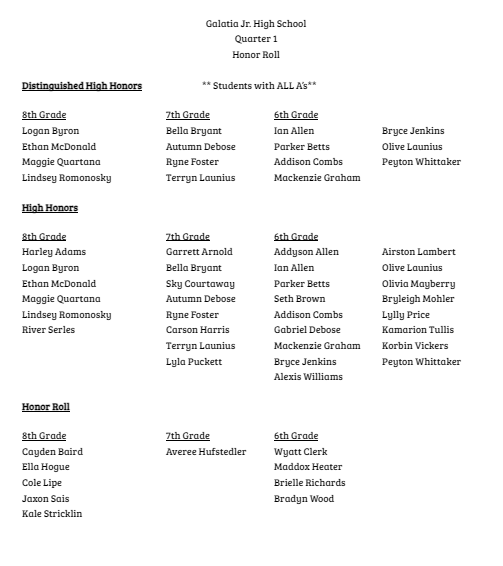 Attention JH and HS students. Please remember for costumes tomorrow you may not bring weapons or look alike weapons. Masks will be allowed during the costume contest but must be removed for the rest of the day.. Face paint should be accent painting not full face painting. Let's have fun!!! The costume contest will be right after announcements.
Attention, parents/guardians of junior high and high school students, parent teacher conferences are today/Thursday from 3:30pm to 6:30.pm. You do not need an appointment. Junior high parents may enter through the junior high doors and high school parents may enter through the high school doors.
Dates to remember for this week: Tuesday - 2:00 Dismissal/Parent-Teacher Conferences Thursday - 2:00 Dismissal/Parent-Teacher Conferences Friday - 2:00 Dismissal/GS Fall Party Day
Shout out to Bailey Downing on qualifying for Sectionals in Cross Country today she finished 11 out of 44. We are so proud of all her hard work. She will run next Saturday in Benton. Congratulations Bailey!!🏃‍♀️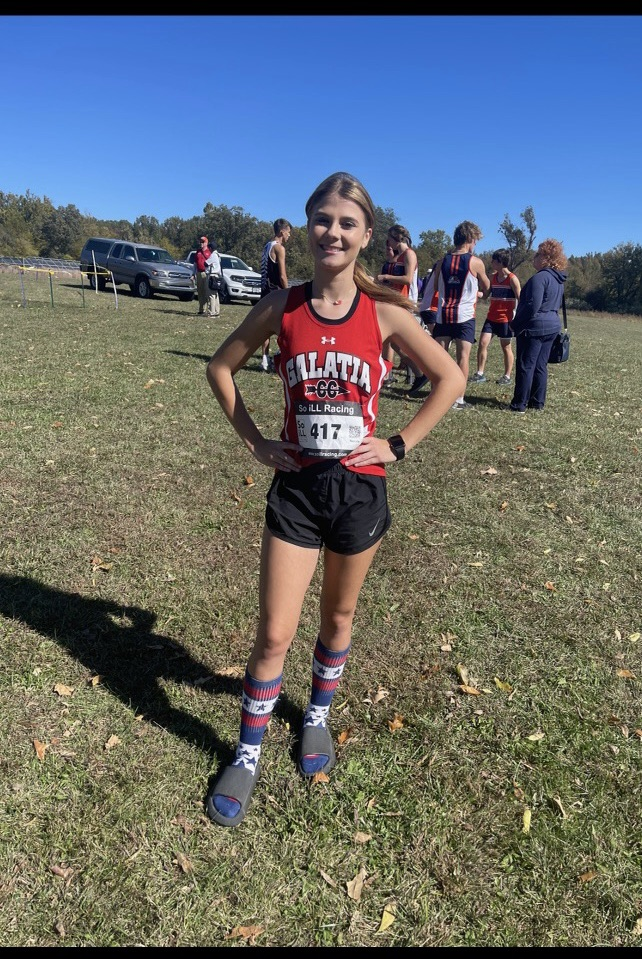 Wishing these runners the best of luck as they run in Regionals this morning at Harrisburg! Let's GO CATS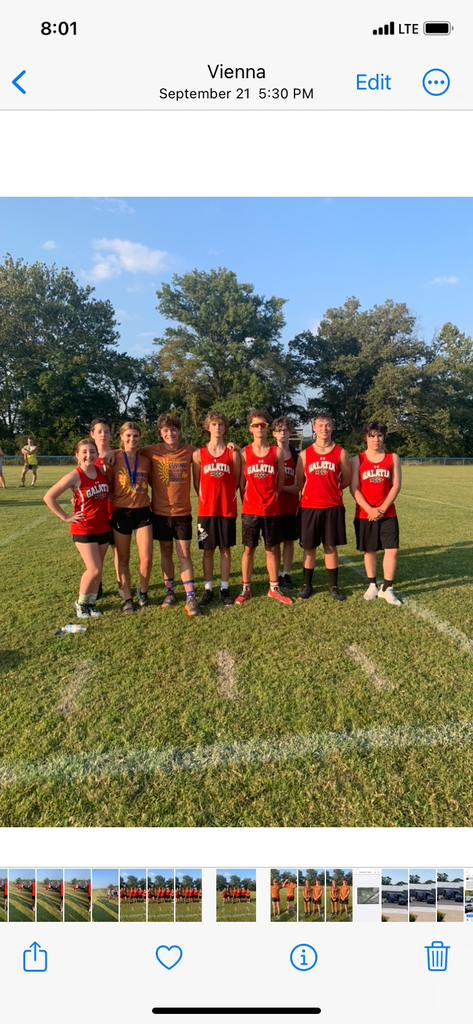 Freshmen who are helping with the Haunted House do not need to be at the HS until 3:00 pm October 21.
Here is the schedule for your 23-24 Bearcat Basketball Season!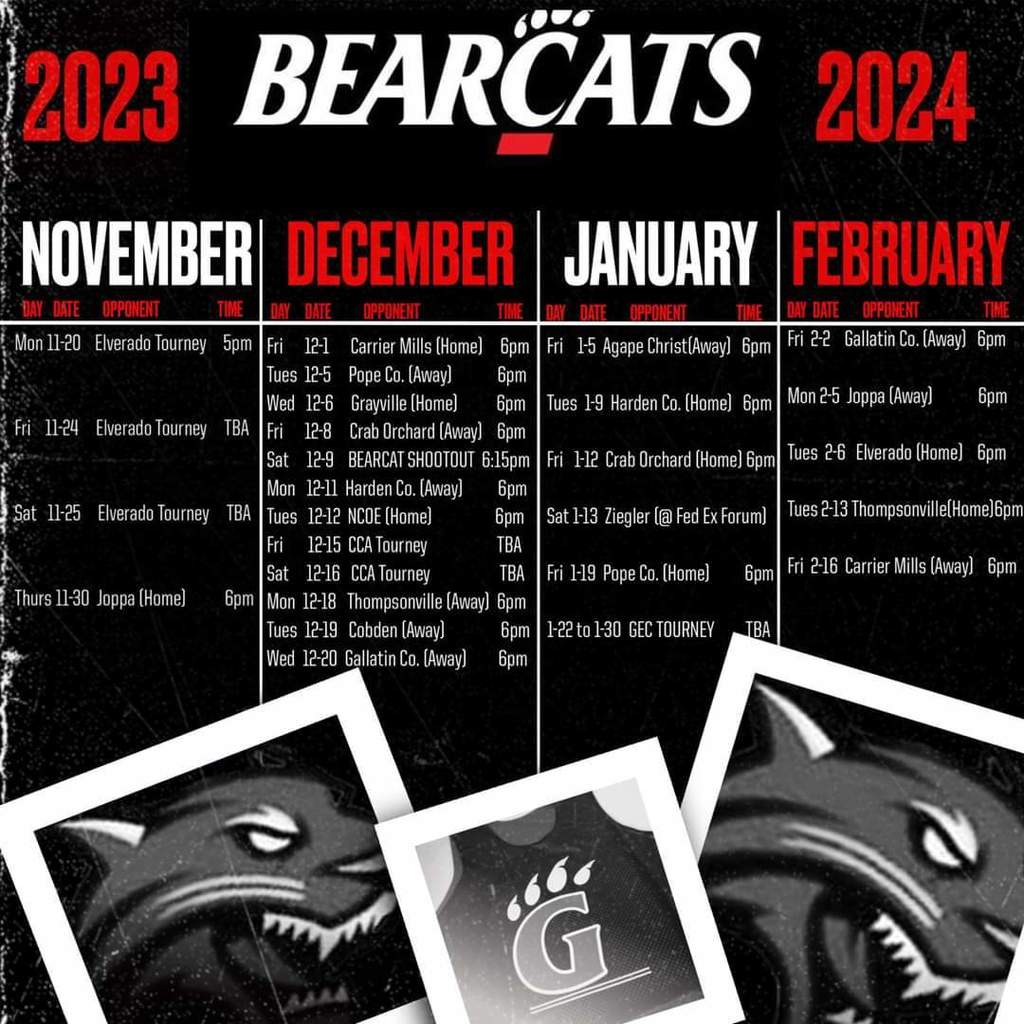 Galatia Bearcat Spotlight - Karson Baird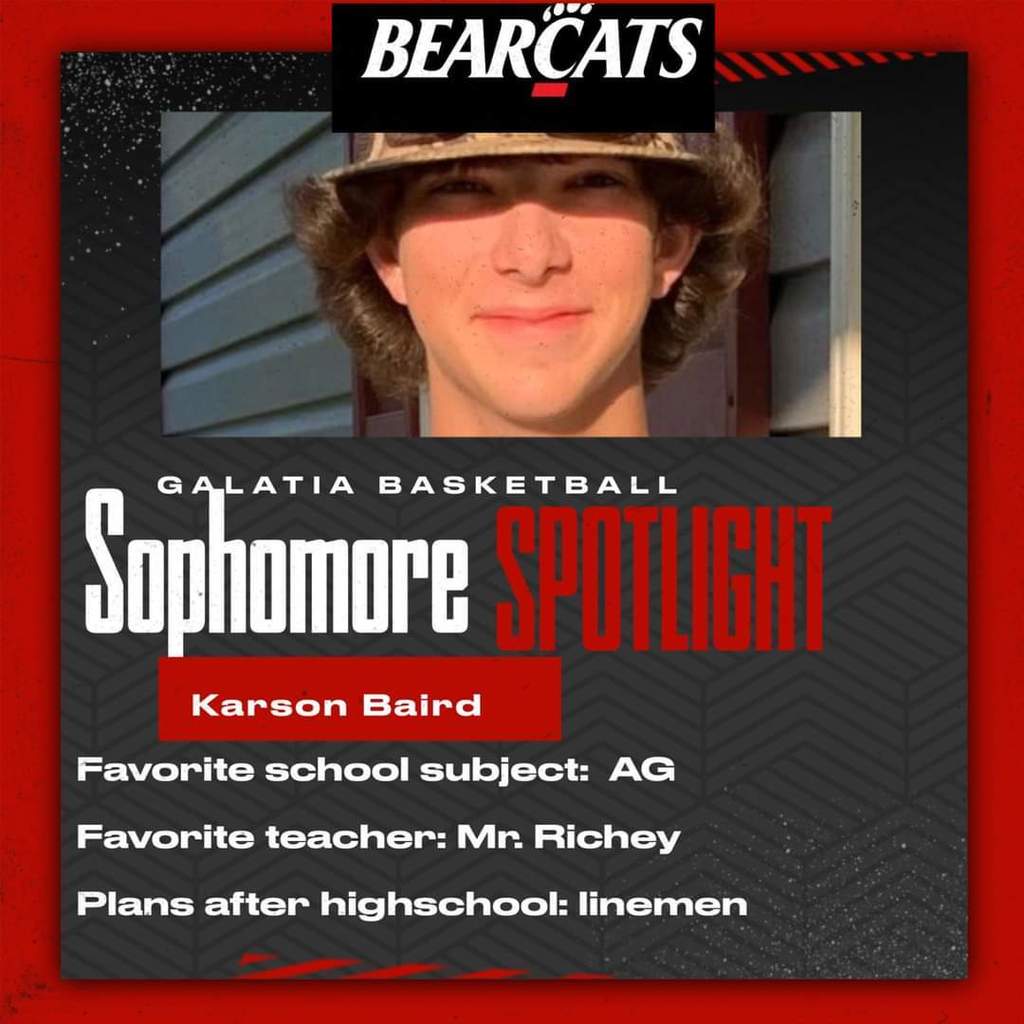 Galatia Bearcat Spotlight - Carson Thatcher