2nd-3rd grade explored the stars today. Look at these amazing marshmallow and toothpick constellations!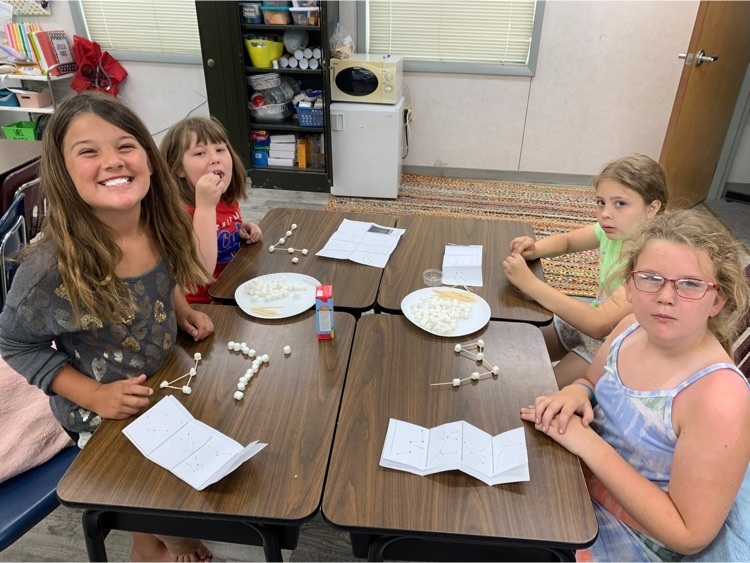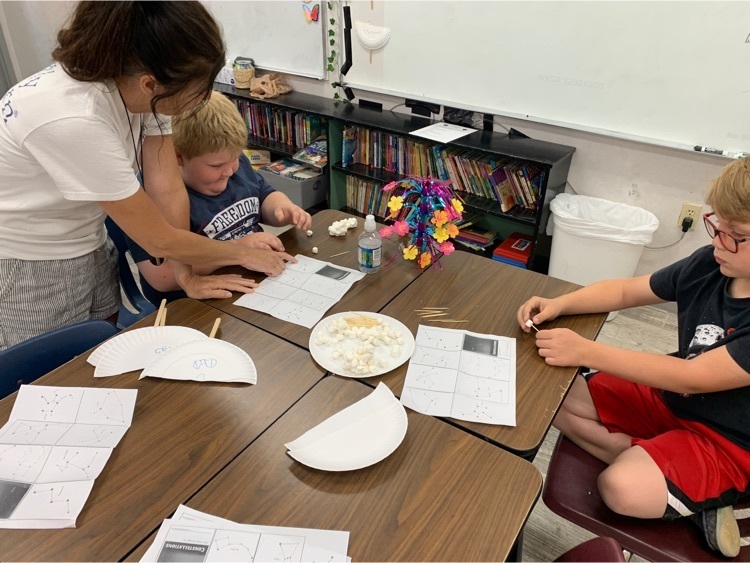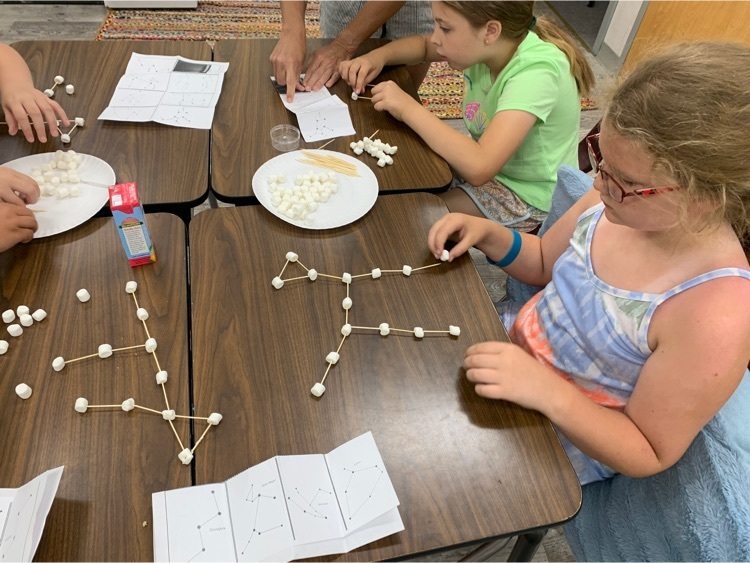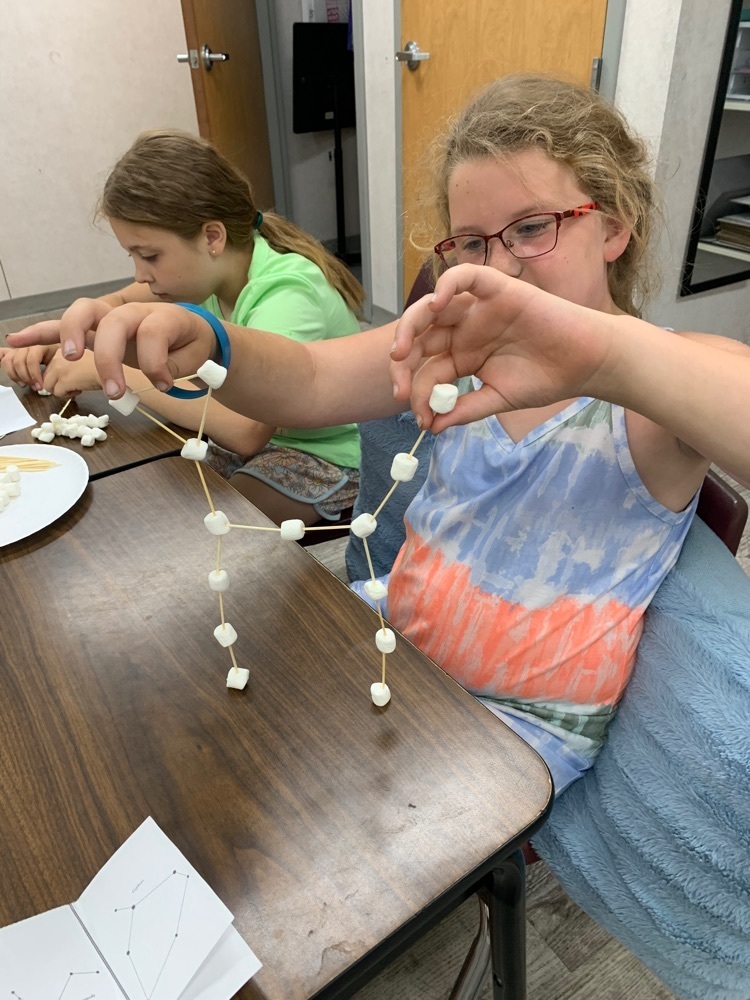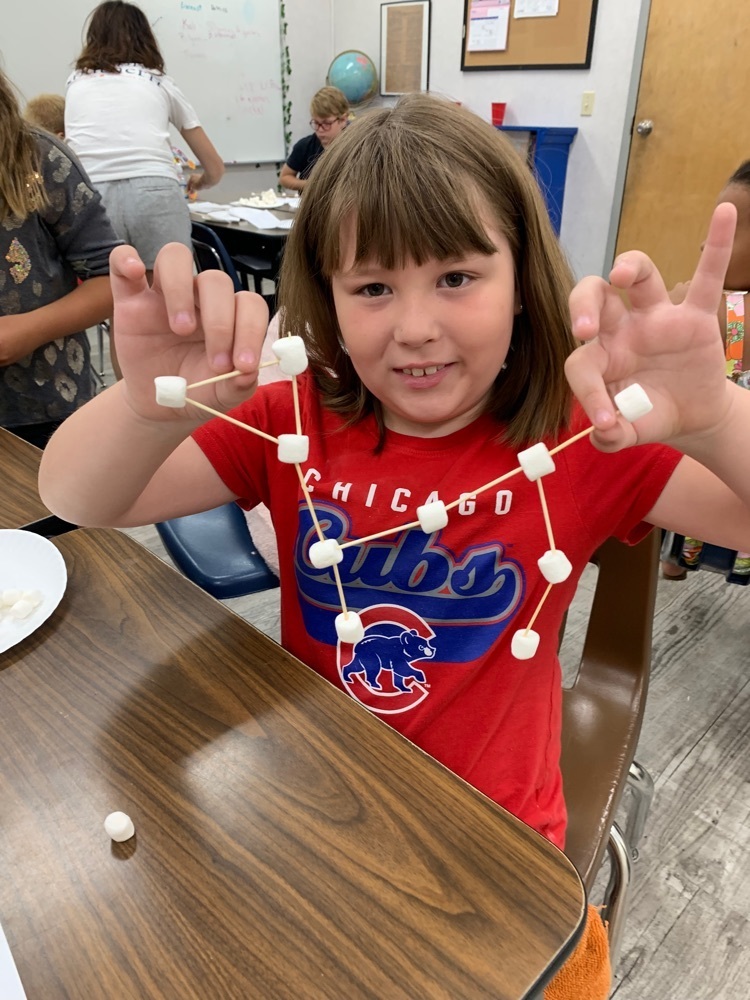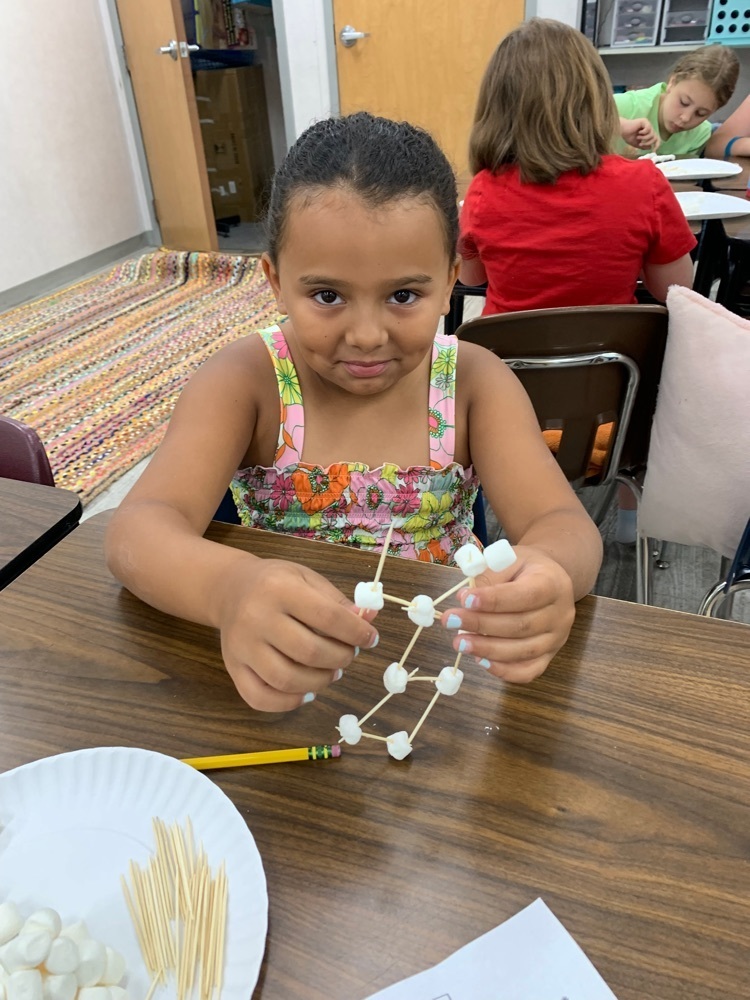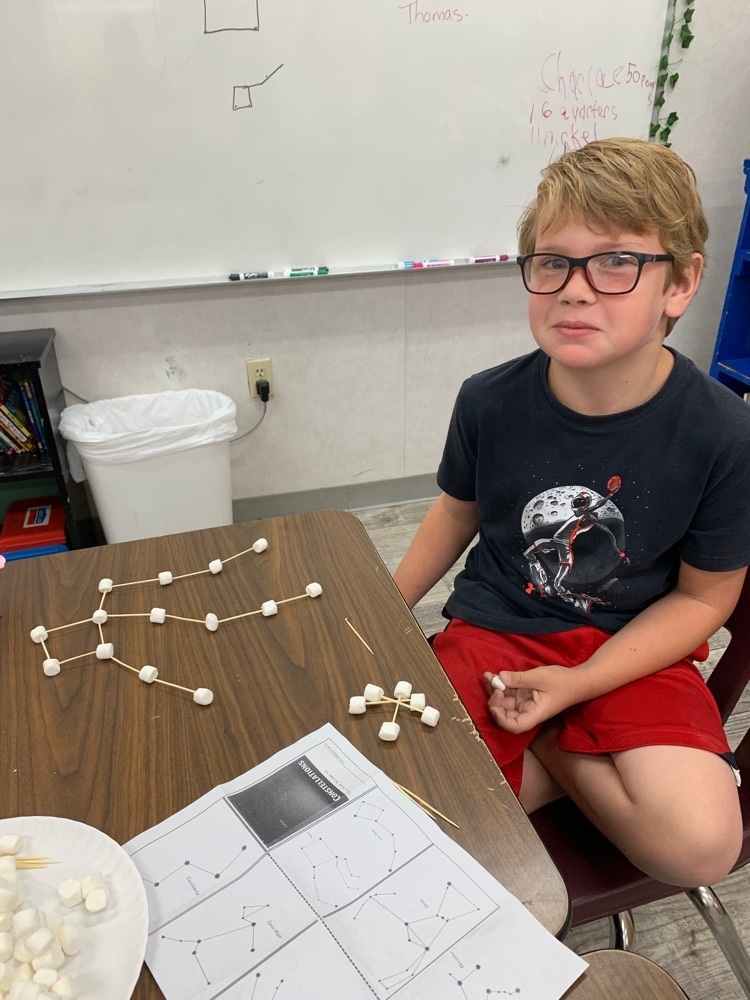 Here are a few pictures from K-1 under the sea. We had fun learning about sea turtles and doing some fun activities. The kids loved writing the room ocean style. We also did a fun STEM activity about how bees collect pollen.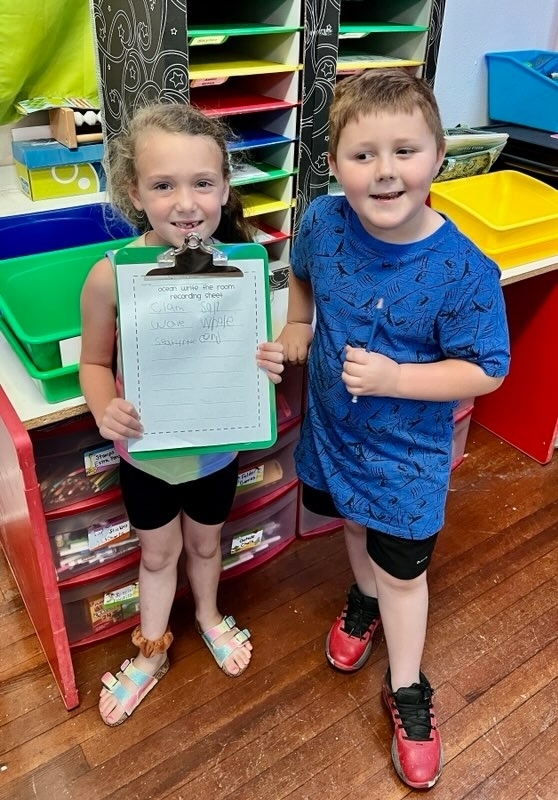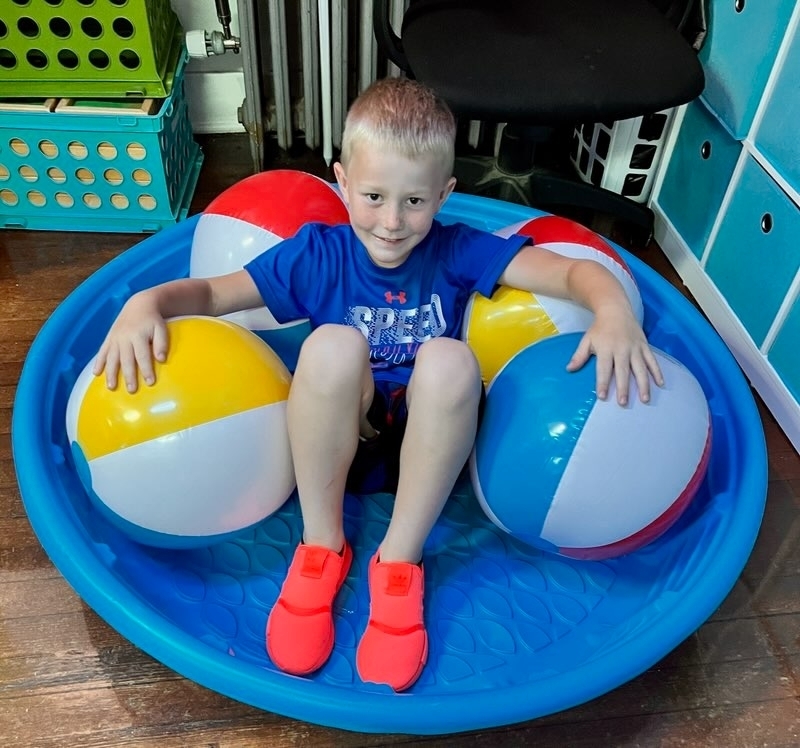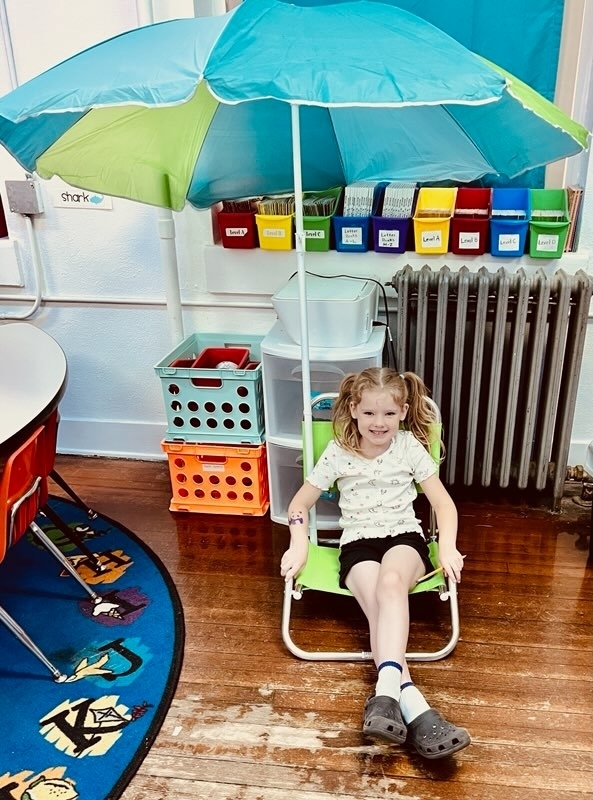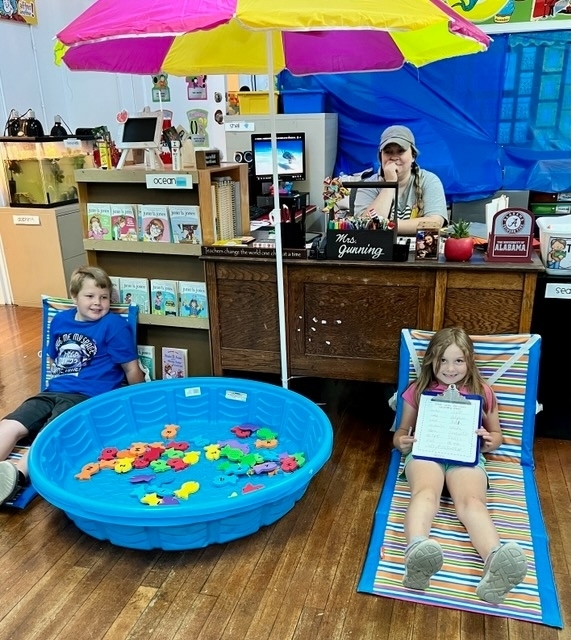 Scenes from 2-3rd grade summer school! Our STEM activity for the day was about DENSITY. Students made predictions, tested and experimented with sink/float items and then built their own boat to see how much weight it could hold.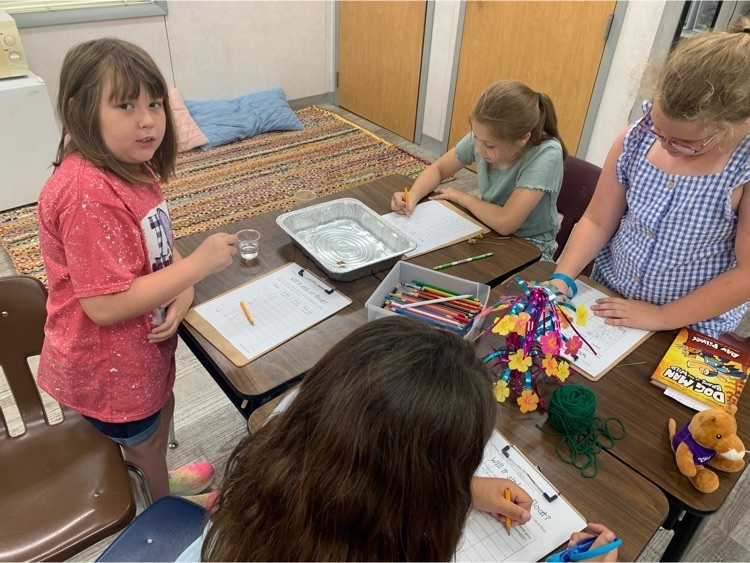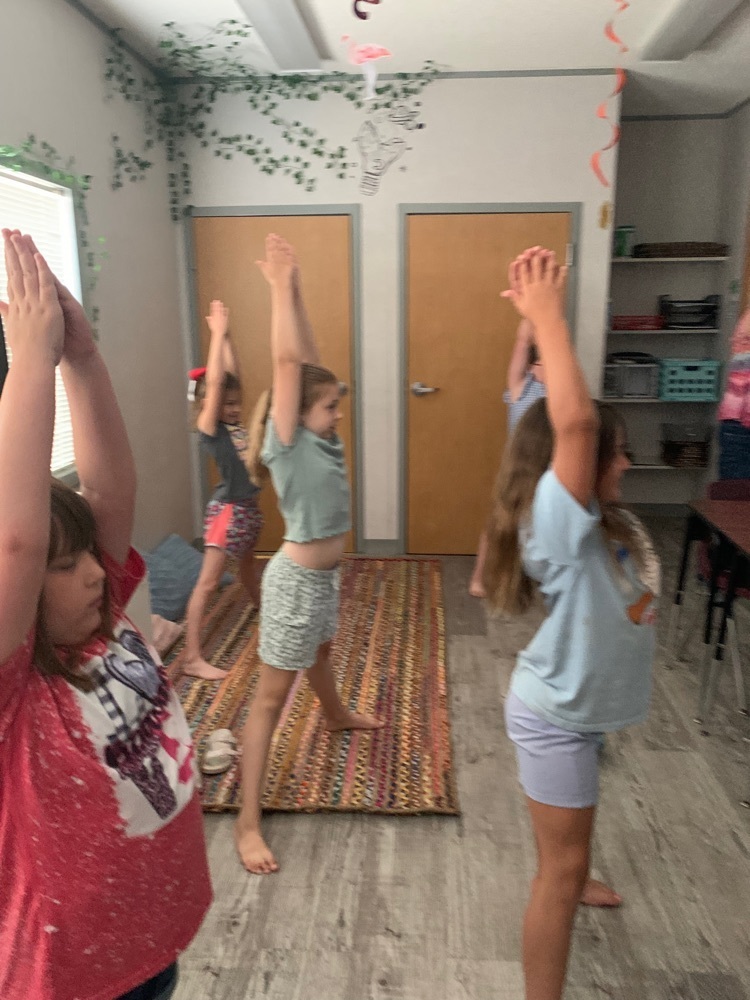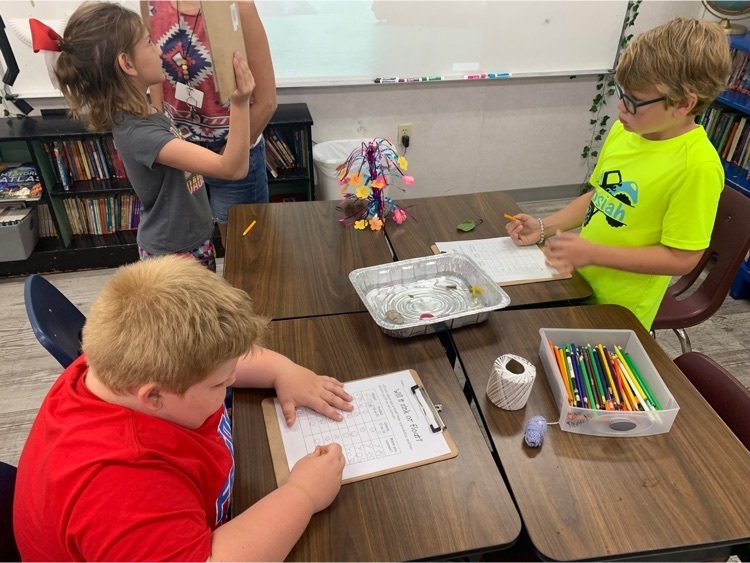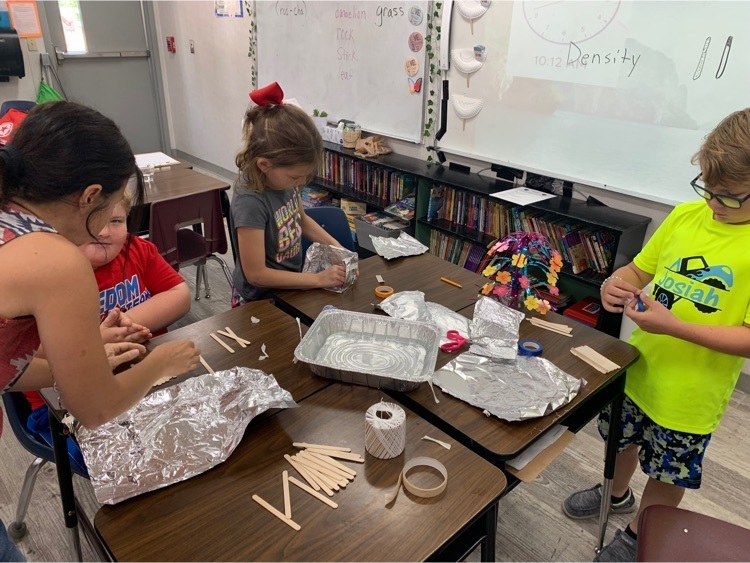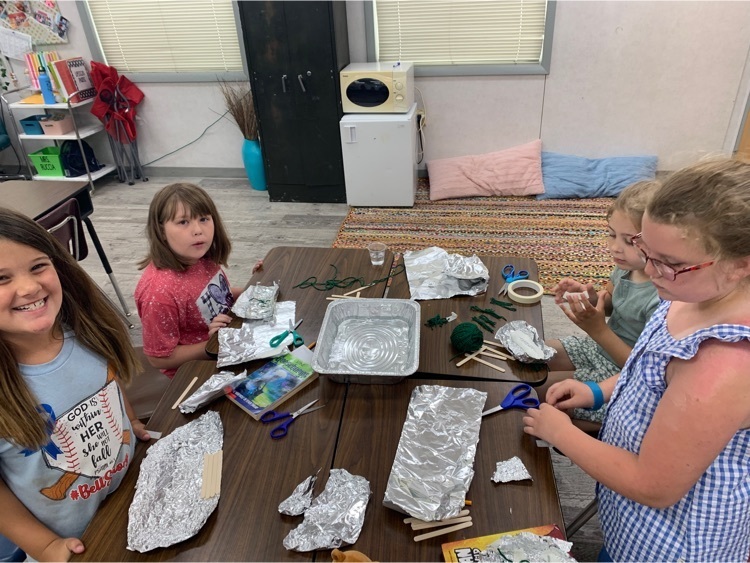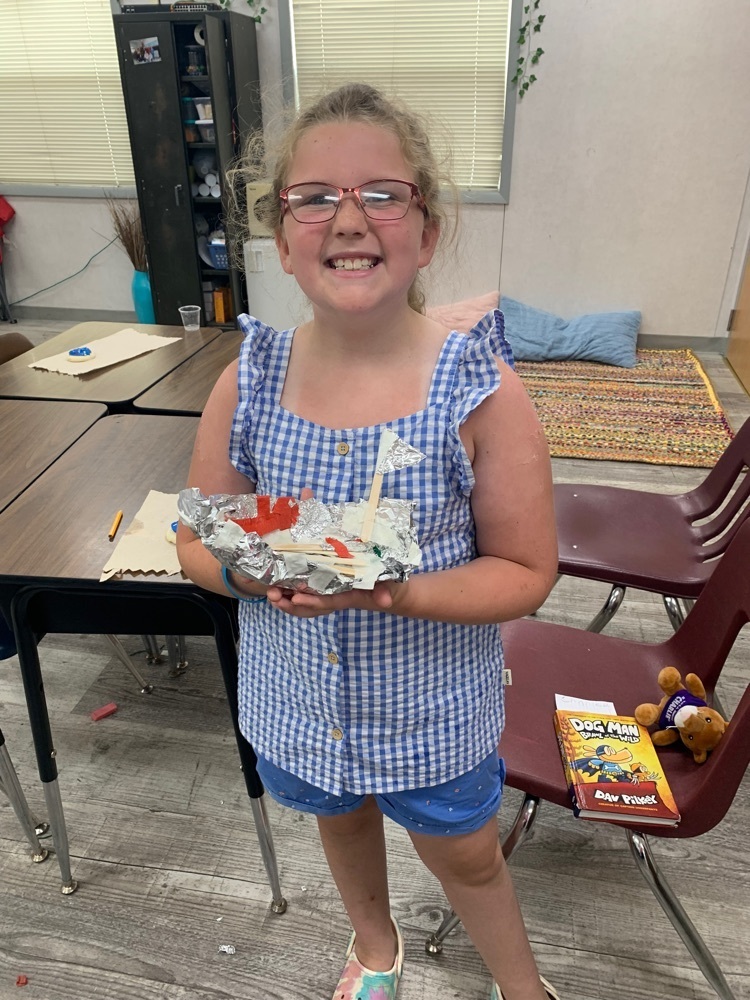 Summer school starts Monday from 8-11at the Grade School. K-1 wants you to come on an underwater adventure this summer. We have a lot of fun activities planned these next 3 weeks. Hope to see you under the sea.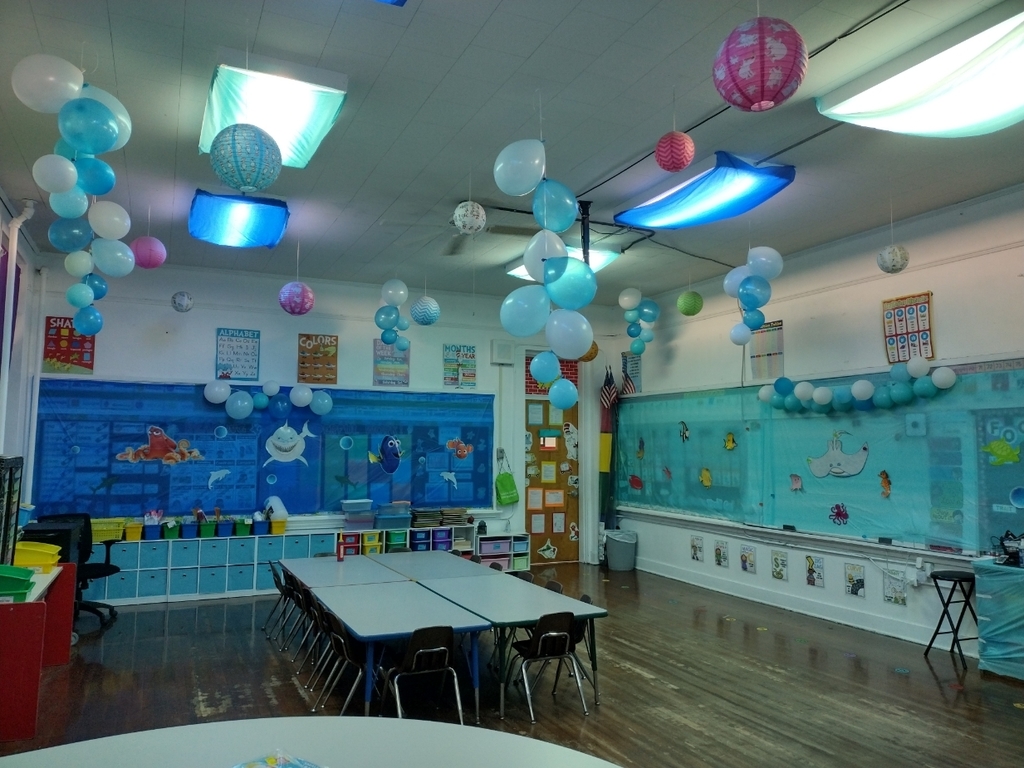 Into the Woods Jr. DVD's are at the high school. We will send them home with students today, or parents may pick them up in the office.

The High School Intro to FCS class competed in a Food Truck Expo and Face-Off yesterday! These students worked very hard over the past month preparing for this day. Please help us vote on the winner by giving a heart or thumbs up for your favorite!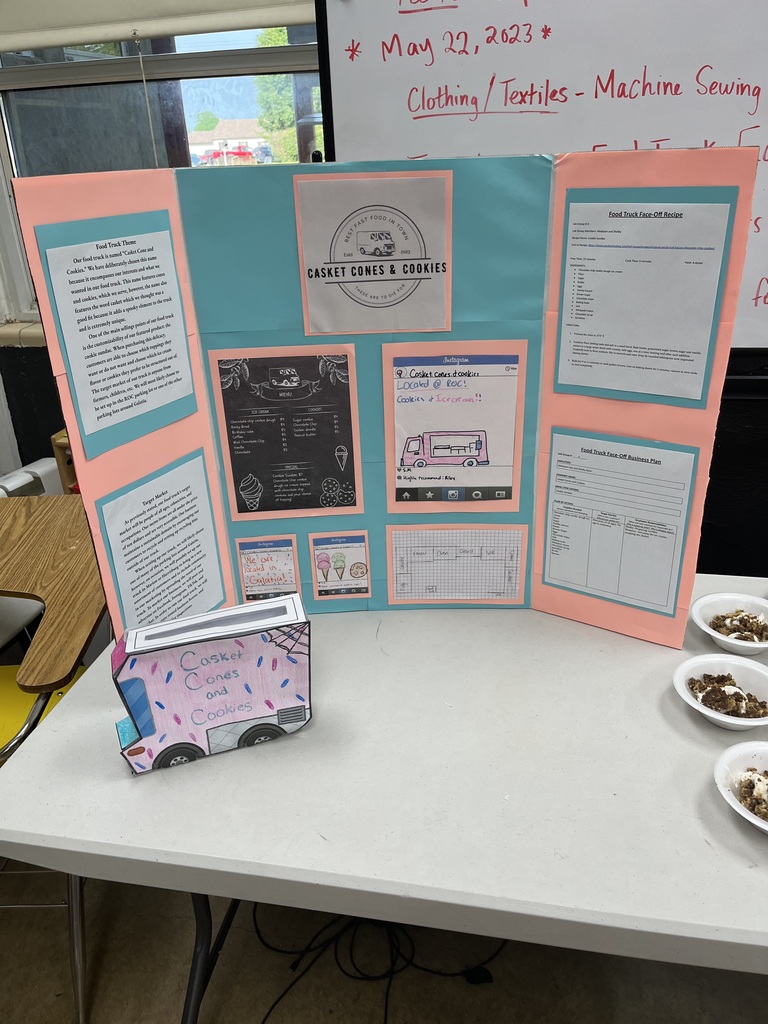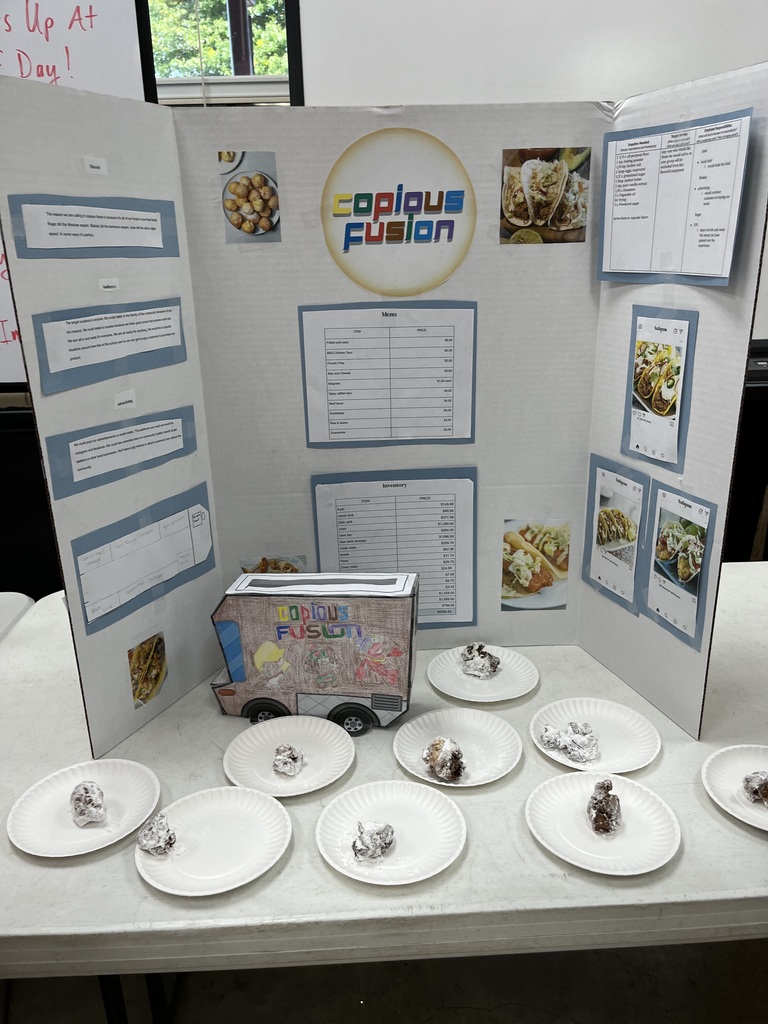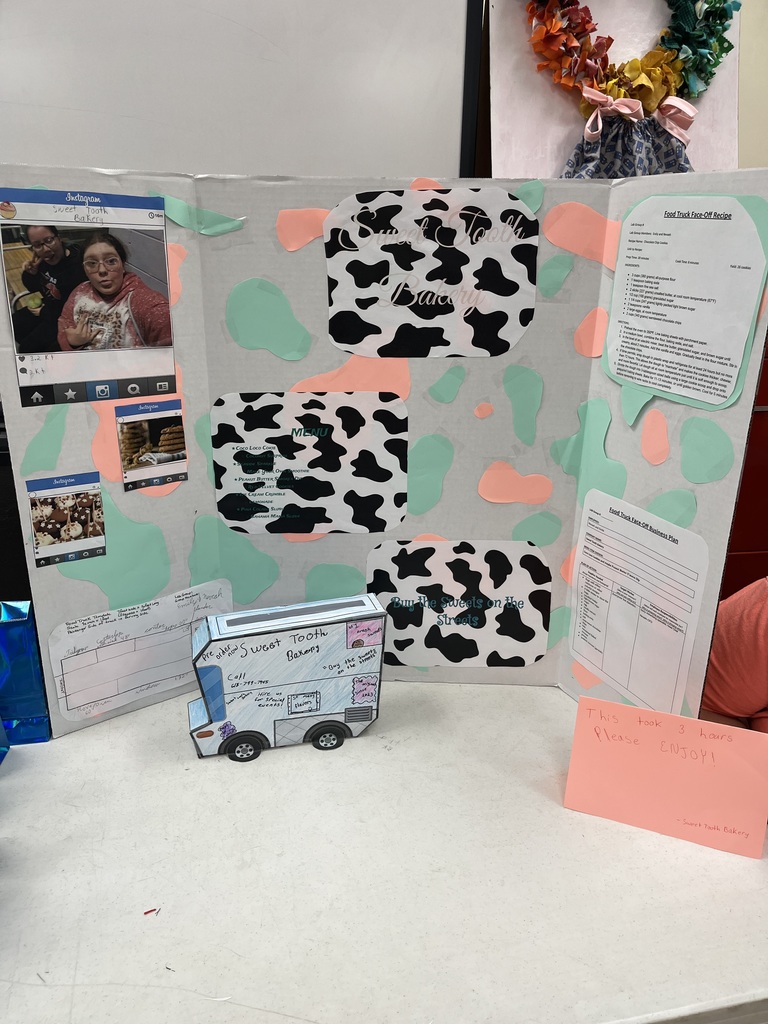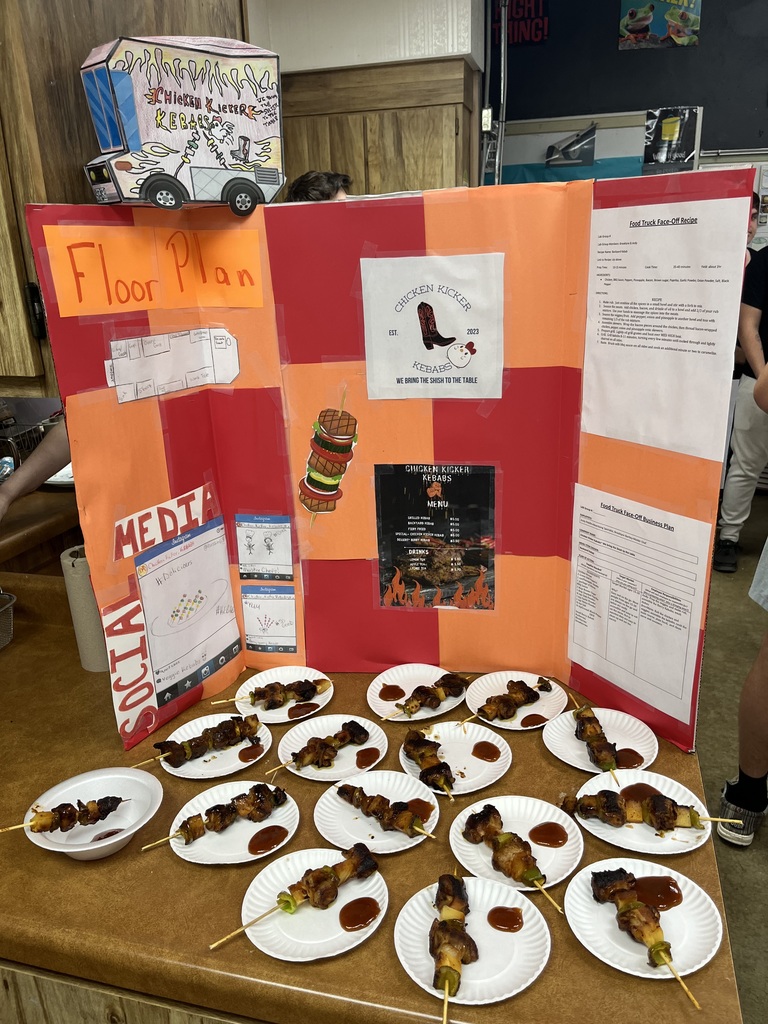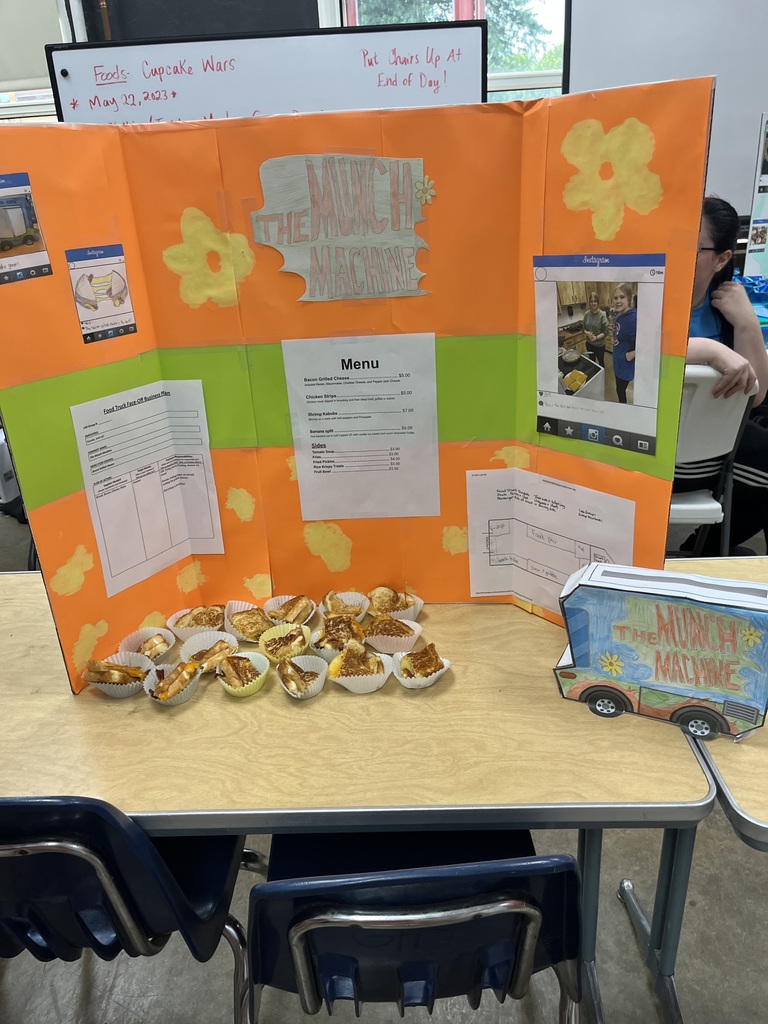 8th Grade Trip!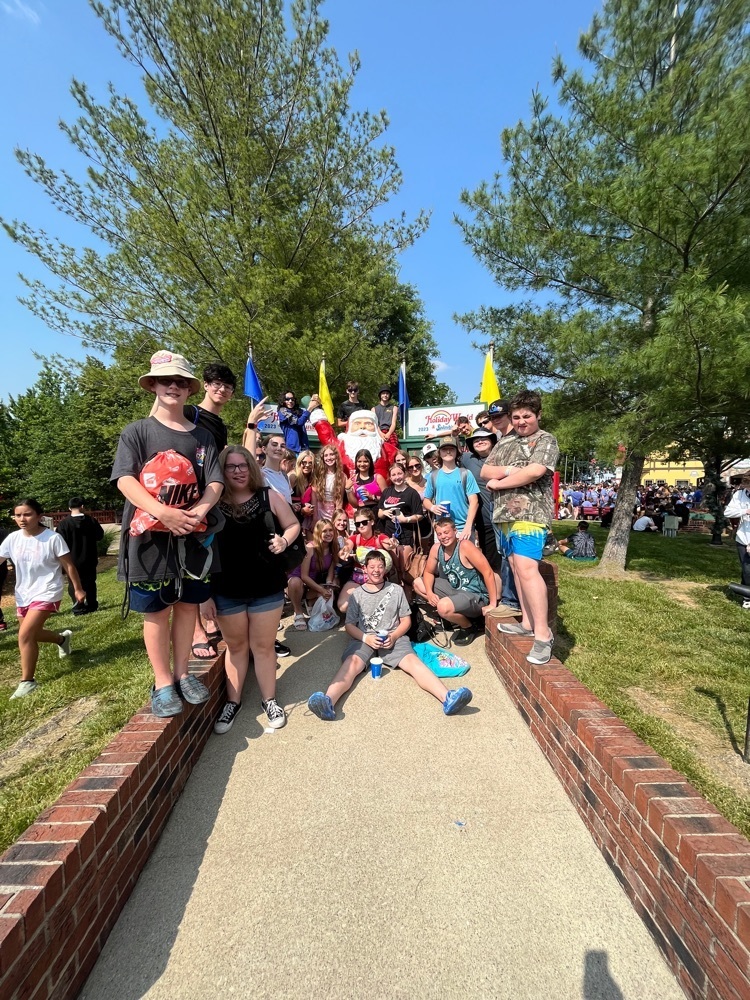 Today the 5th grade visited the local Veteran's Memorial. In these final days of class, and with Memorial Day next week, we have been discussing how to honor the sacrifices made by our nation's heroes.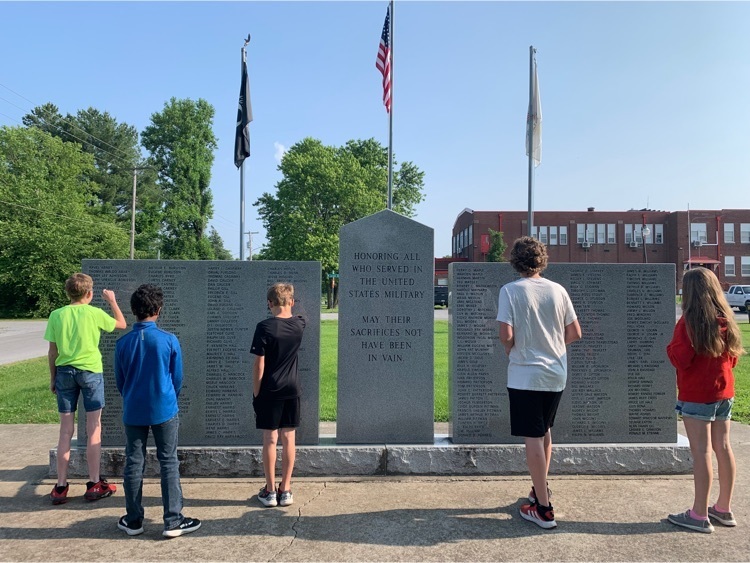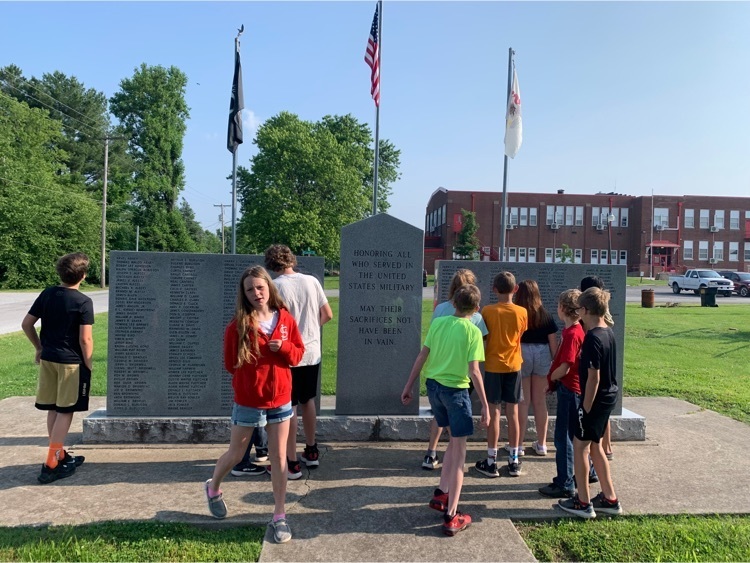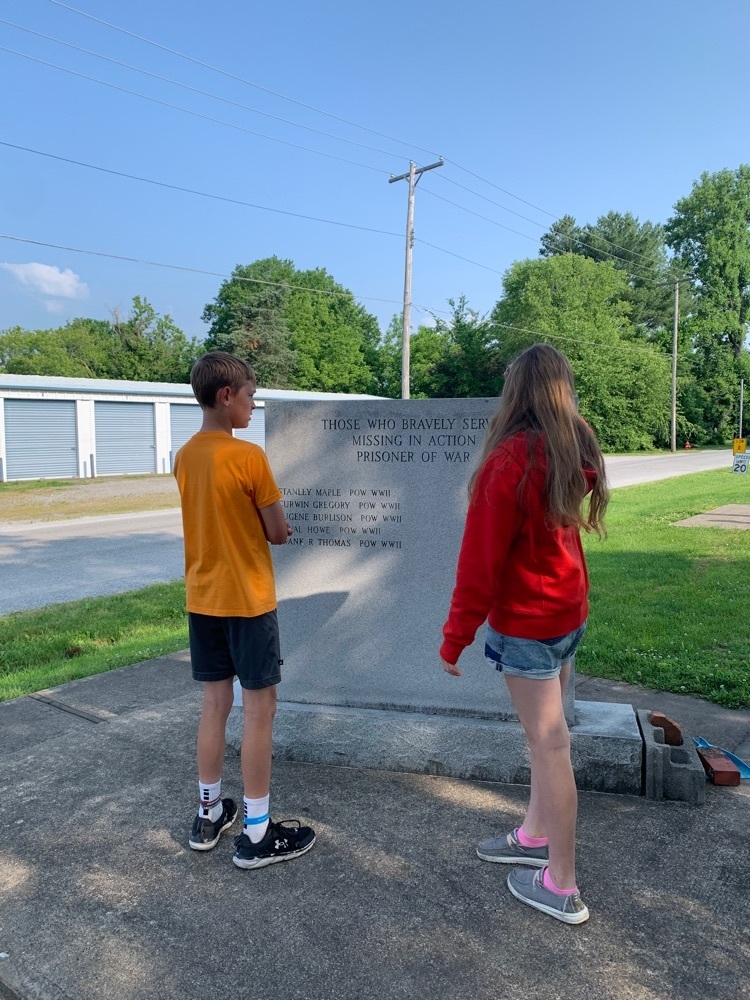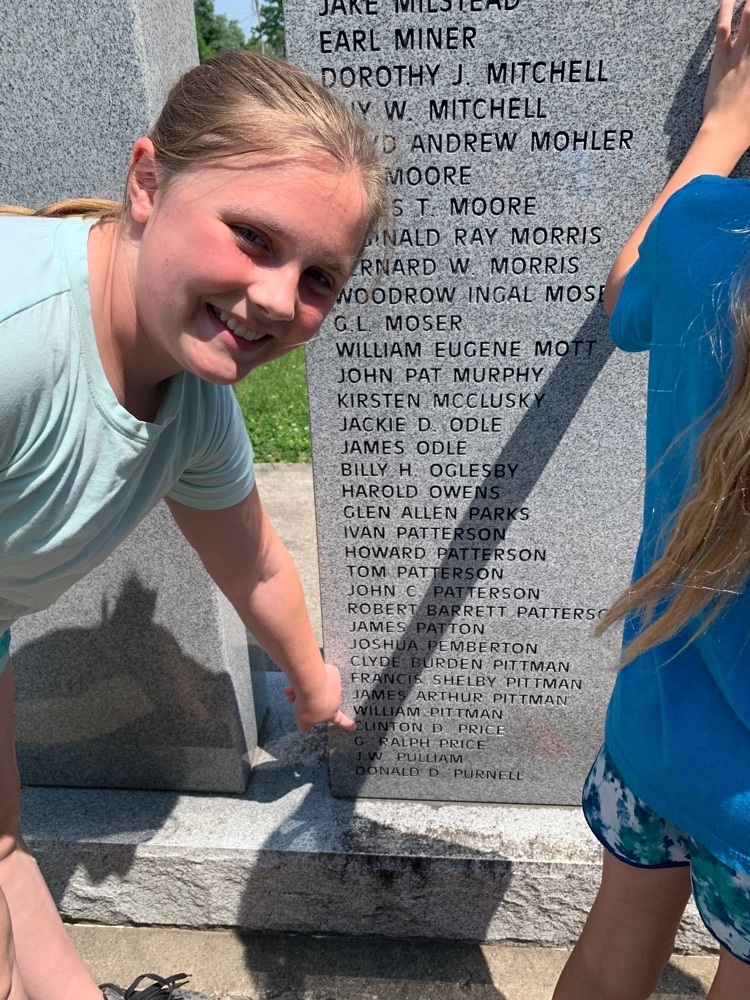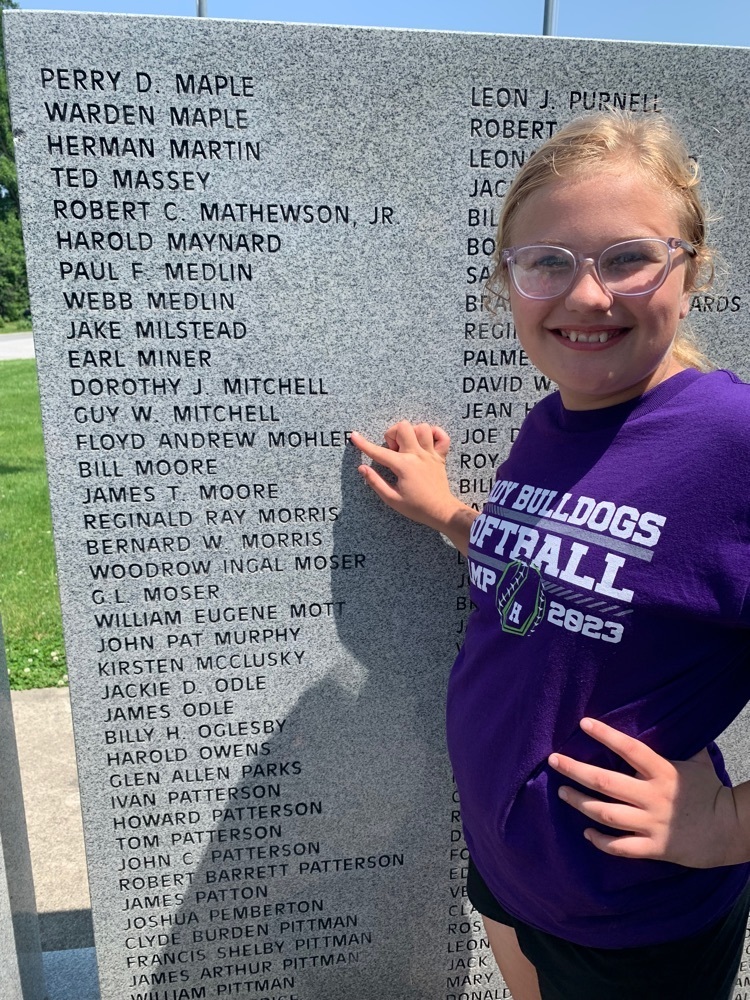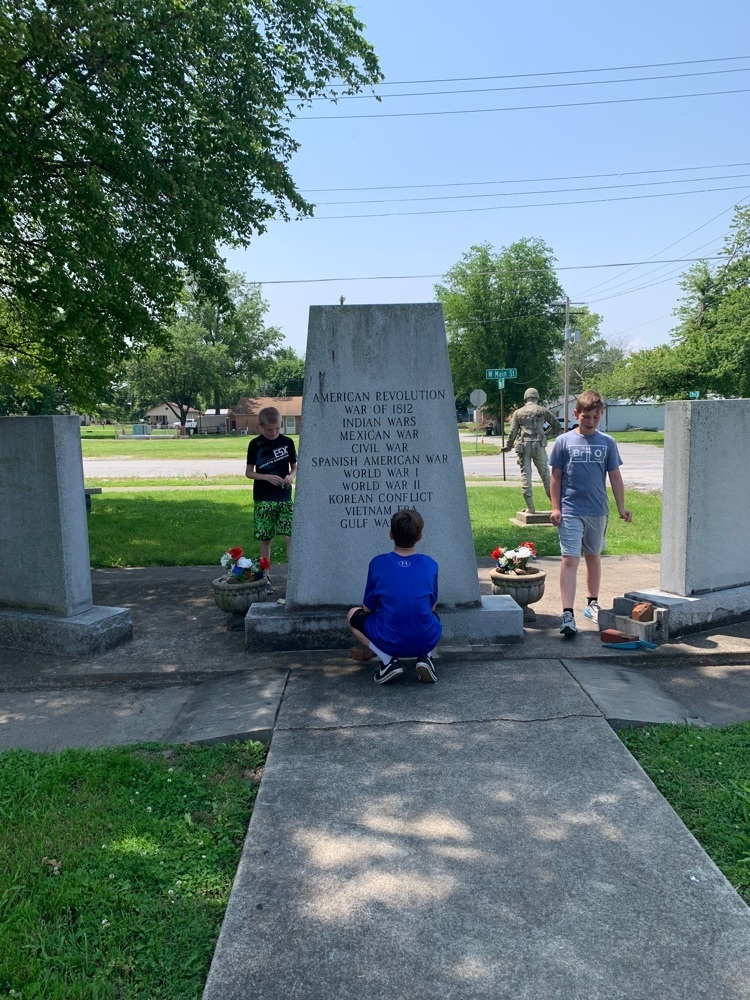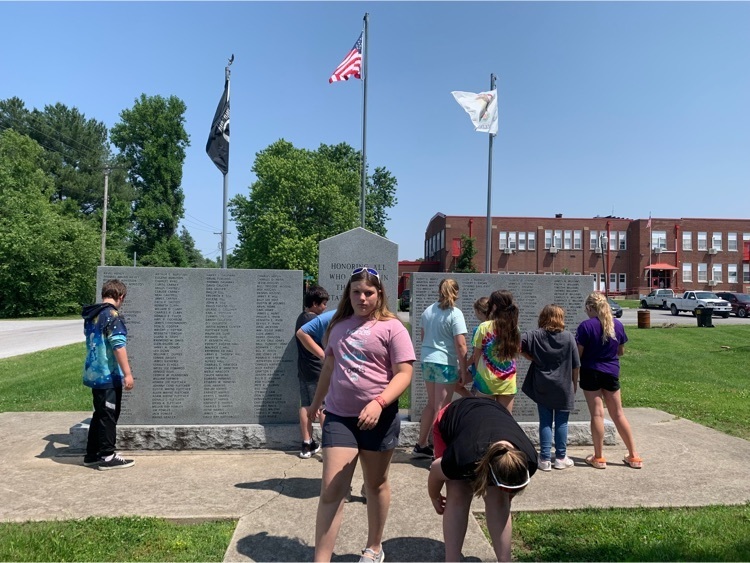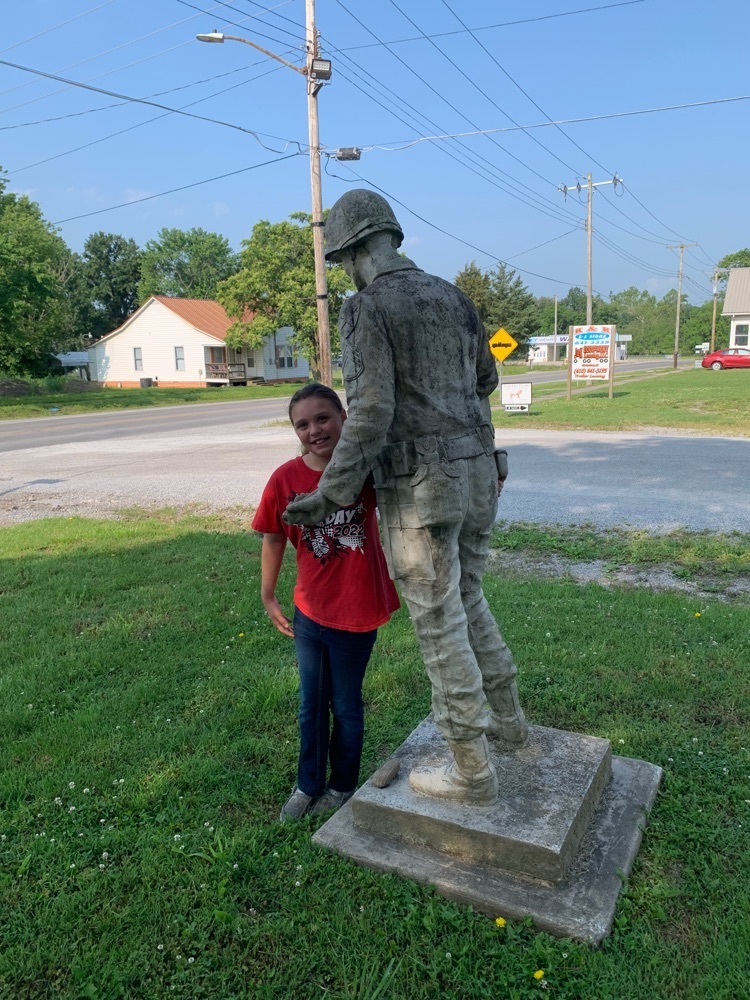 GGS students & staff enjoyed Snowie the snow cone truck today!! It was a nice refreshment on this hot day!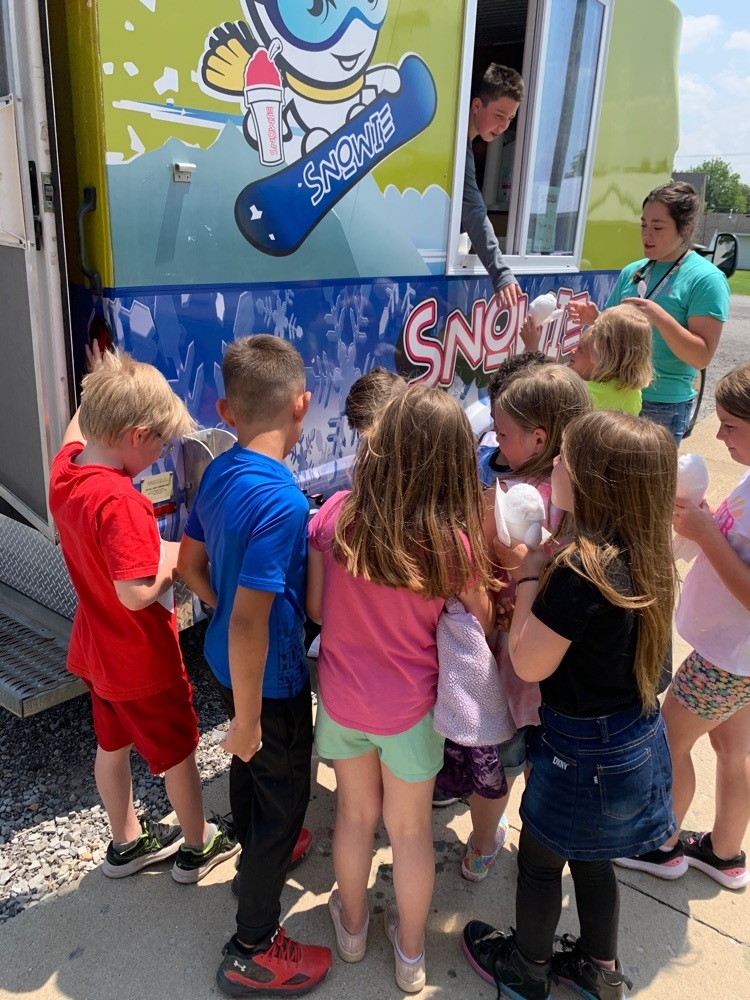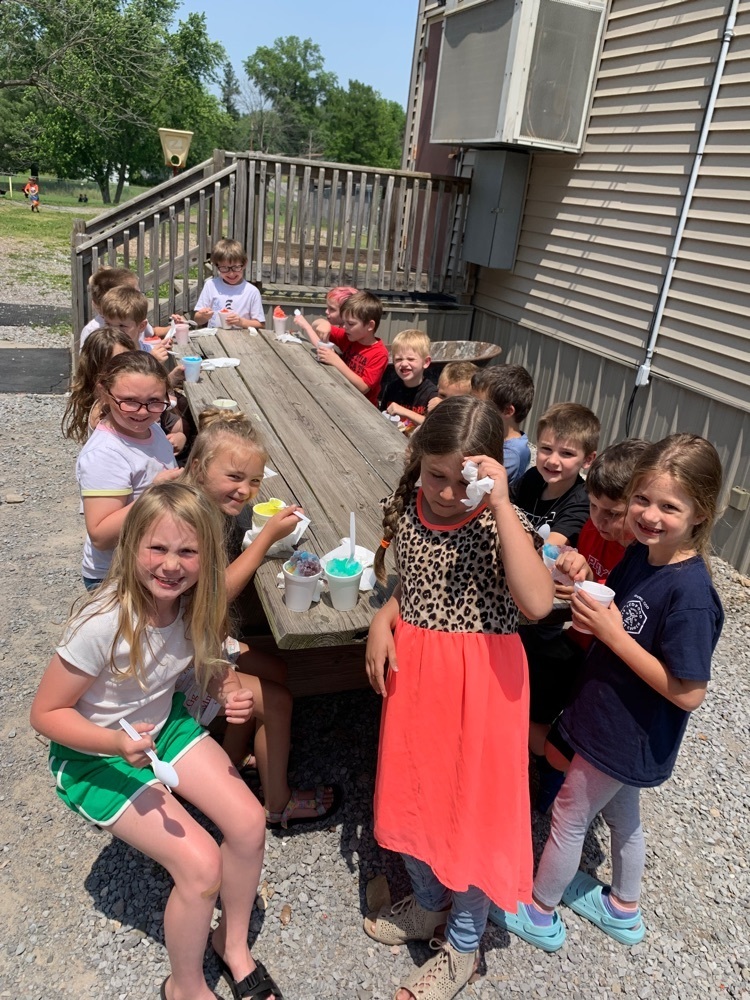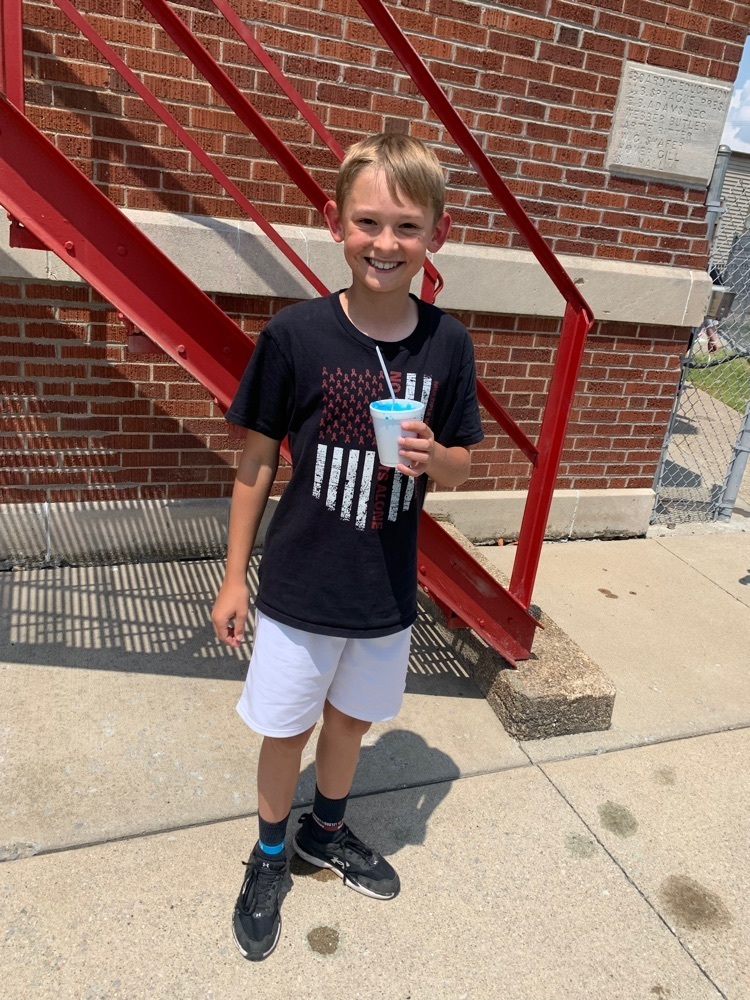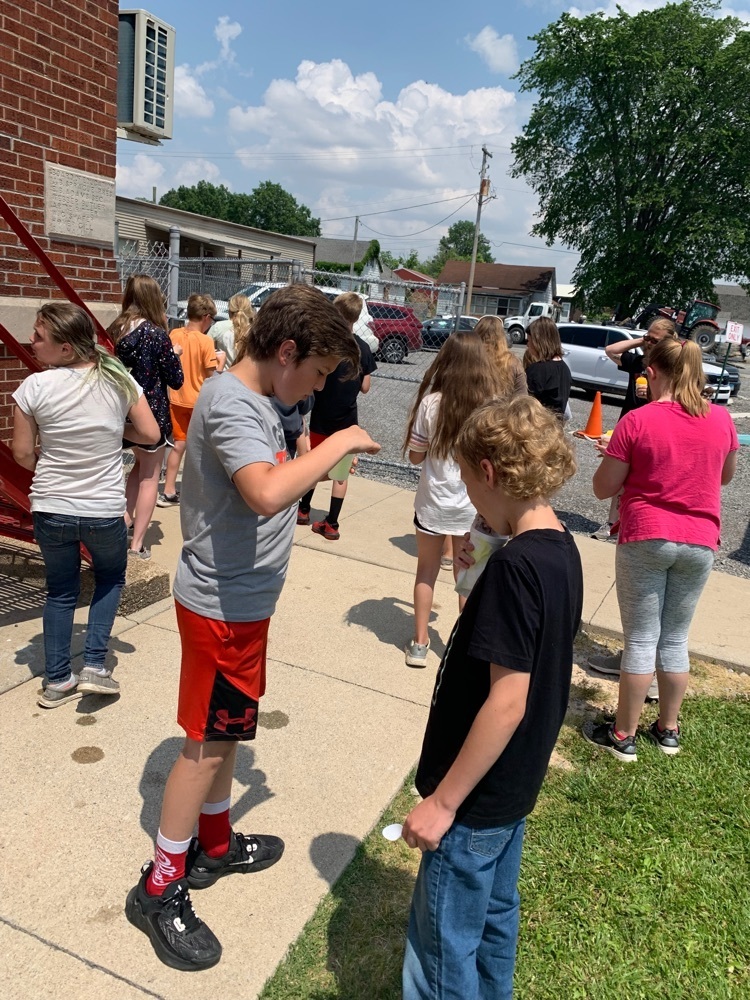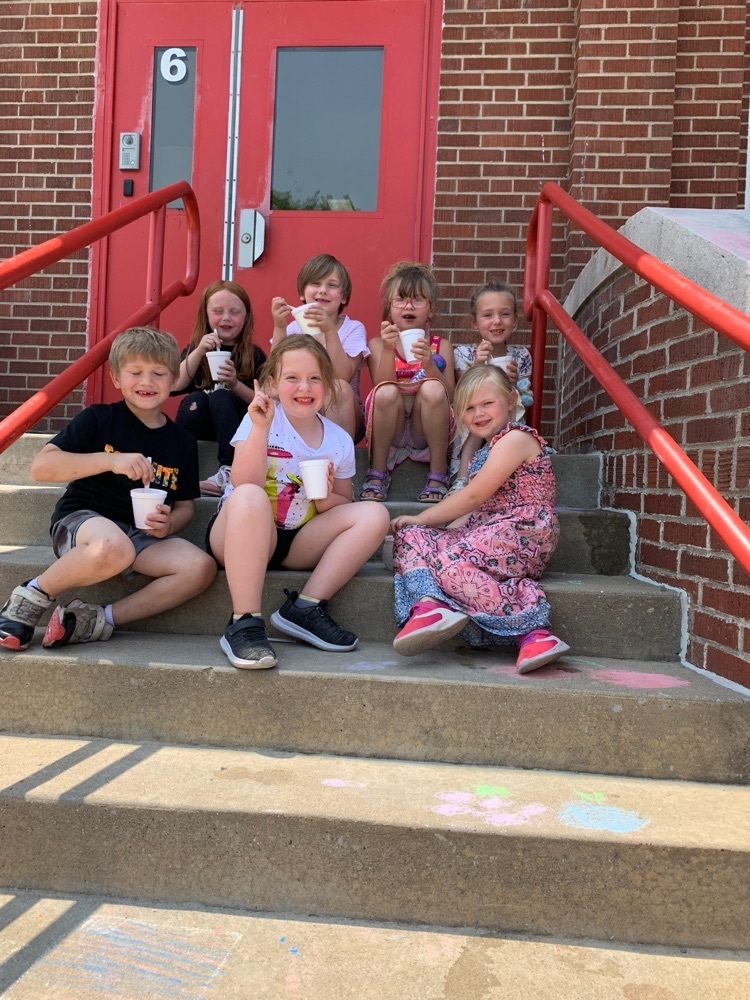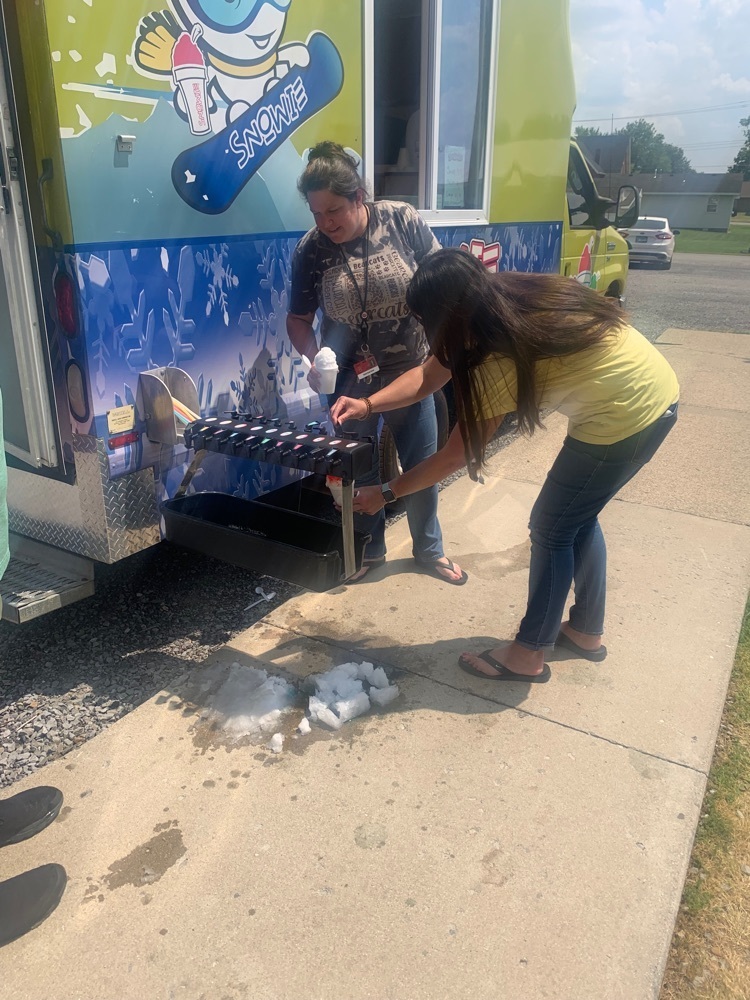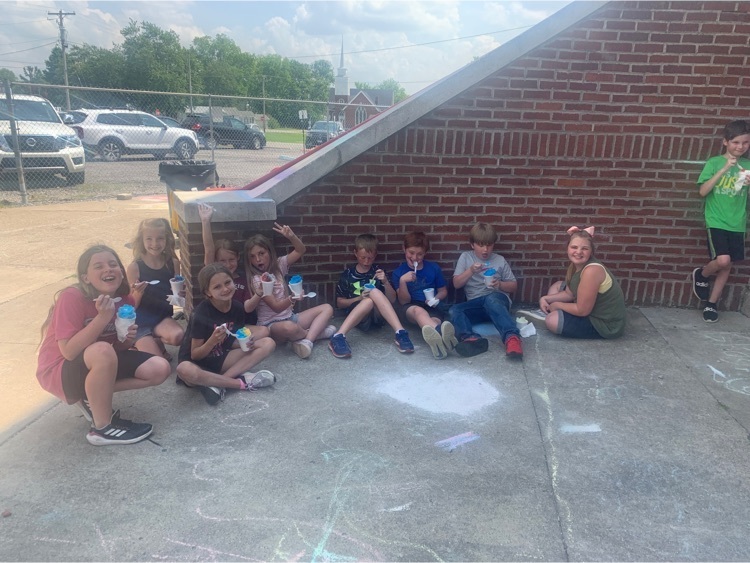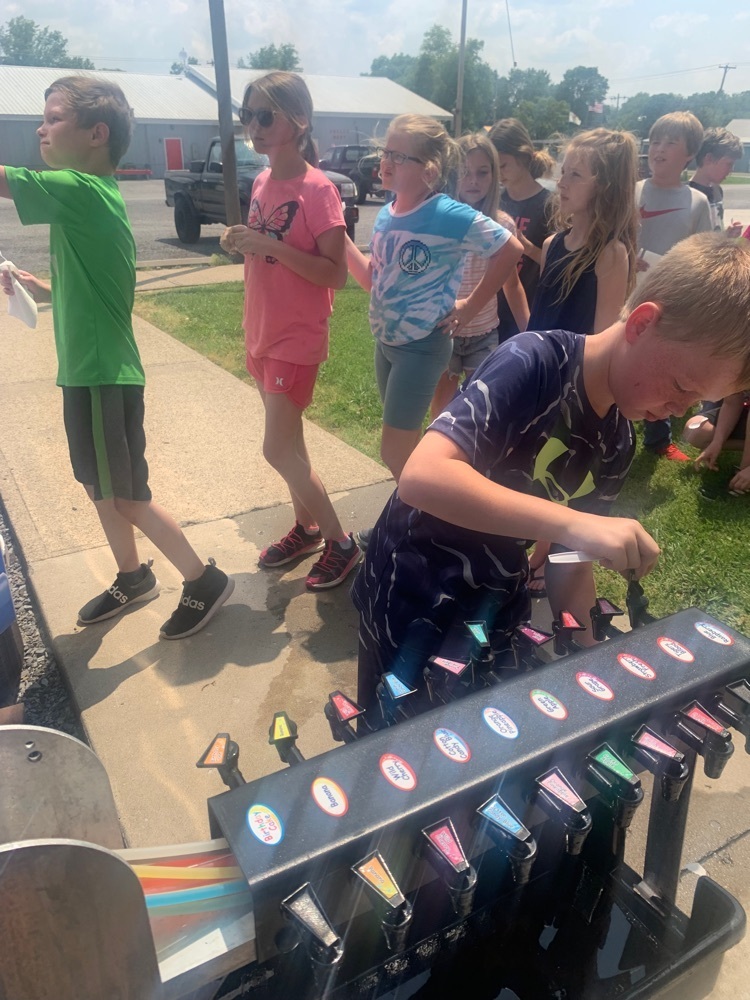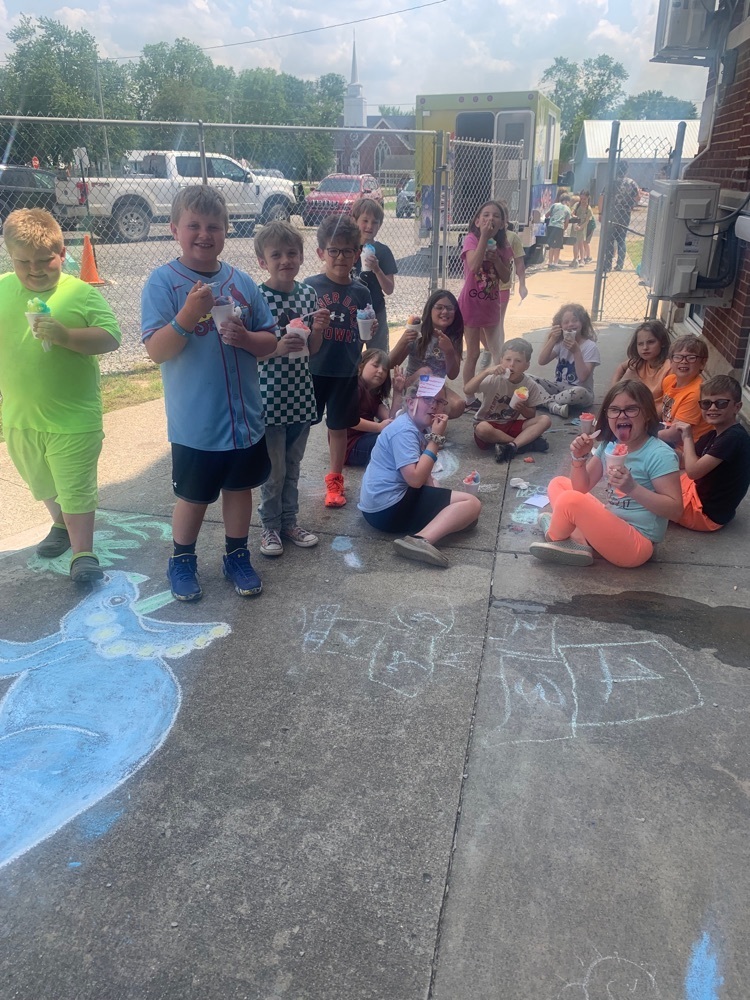 Galatia Grade School Awards Ceremony will be held Tuesday May 30, 2023. Grades K-2 will be begin at 8:30am. Grades 3-5 will begin at approximately 9:45. The Ceremony will be held in the grade school gym! Parents/Guardians may take your student after, please sign out with your child's teacher.

Teacher Spotlight: Zack Essex. Mr. Essex has been at Galatia Schools for one of his ten years in education. He has served as a HS Health/Drivers Ed/Physical Fitness Teacher and JH Heath Teacher. Mr. Essex said his favorite part about working at Galatia Schools is: "The atmosphere from student to staff is incredible. The students are awesome, my co-workers are great, and administration is very supportive." Mr. Essex's coworkers had this to say: " Mr. Essex is never in a bad mood! He makes a point to talk to every student in the hallway. He also spends so much of his own time working with our students and the athletic programs." We asked him some interesting questions: Question: What is something unique about you (a fun fact) that few people are aware of? Response: My first head coaching job was the varsity Swim coach job. I have also taught over 400 kids how to swim. Most of which are now college aged kids. Question: What is your favorite pastime? Response: Hard to believe but if you give me a few kids, a basketball and a hoop and I am as happy and content as a toddler in a candy store Thank you Mr. Essex for all your hard work!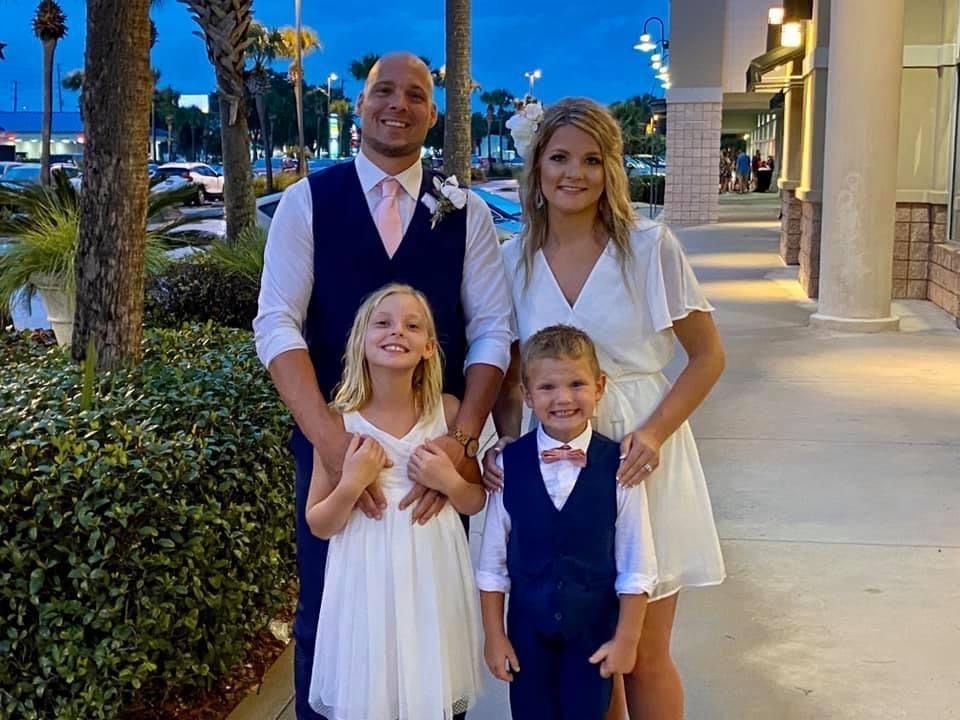 Teacher Spotlight: April Malone. Ms. Malone has been in Galatia Schools for three years as a Kindergarten Teacher. This year she also served as a Grade School Drama Co-Sponsor. Ms. Malone said her favorite part about working at Galatia Schools is: "I absolutely love getting to know all the students and their families! As a kindergarten teacher, it is such a joy to be their first "big school" teacher. There is nothing more amazing then seeing students learn and grow. Galatia is a great, little community! I have met so many truly, outstanding people! In just three years, I have not only built positive professional connections but the most incredible and life-long friendships." Ms. Malone's coworkers had this to say: "Ms. Malone has taught me so much about technology and how to use it in the classroom. She is a wonderful teacher and such a joyful person." We asked her some interesting questions: Question: What was the first concert you ever attended? Response: The first concert I ever attended was New Kids on the Block. Question: What is your spirit animal? Response: My spirit animal would be the dog because I am a bit protective and love with all of my heart. Thank you Ms. Malone for all your hard work!


Congratulations to these Highschool athletes for making the 2022-23 Highschool GEC All-Conference Baseball and Softball Teams!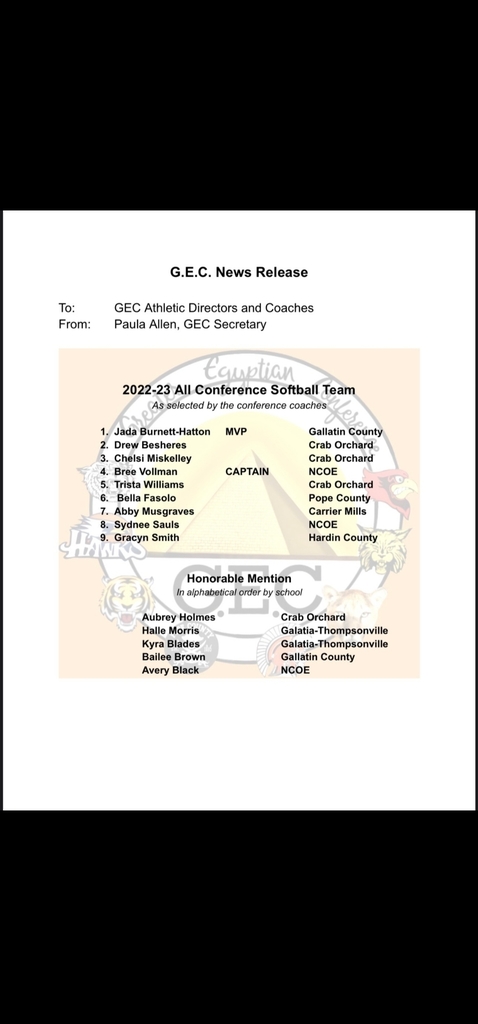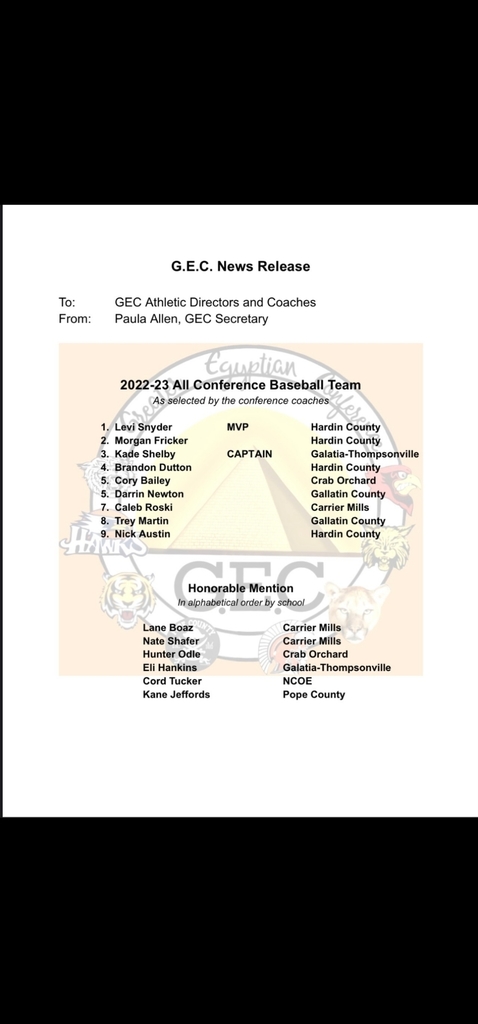 The Basscats competed at the TBF State Championship at Kincaid Lake yesterday. The team of Ella Hogue and Kam Tullis brought home the Big Bass award. The team of Hollyn McCabe and Kaydence Albright brought home 2nd place. The team of Brian Gibbs and Mace Ridgeway brought home 1st place. They have earned a spot to fish the TBF Junior World Championship in Oklahoma in July. Congratulations to everyone!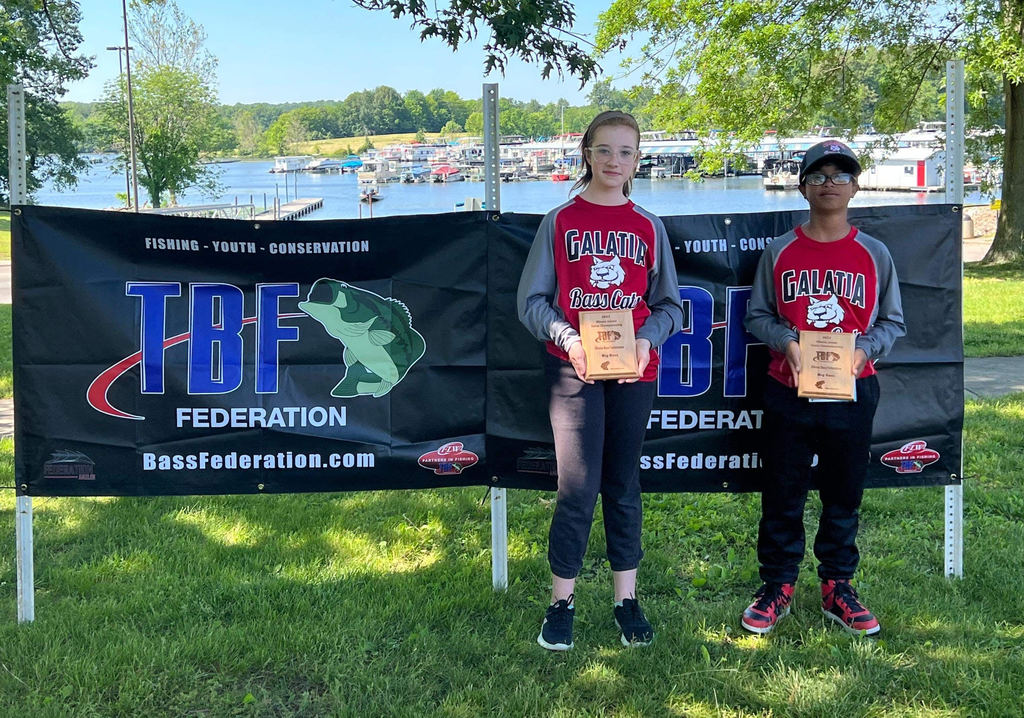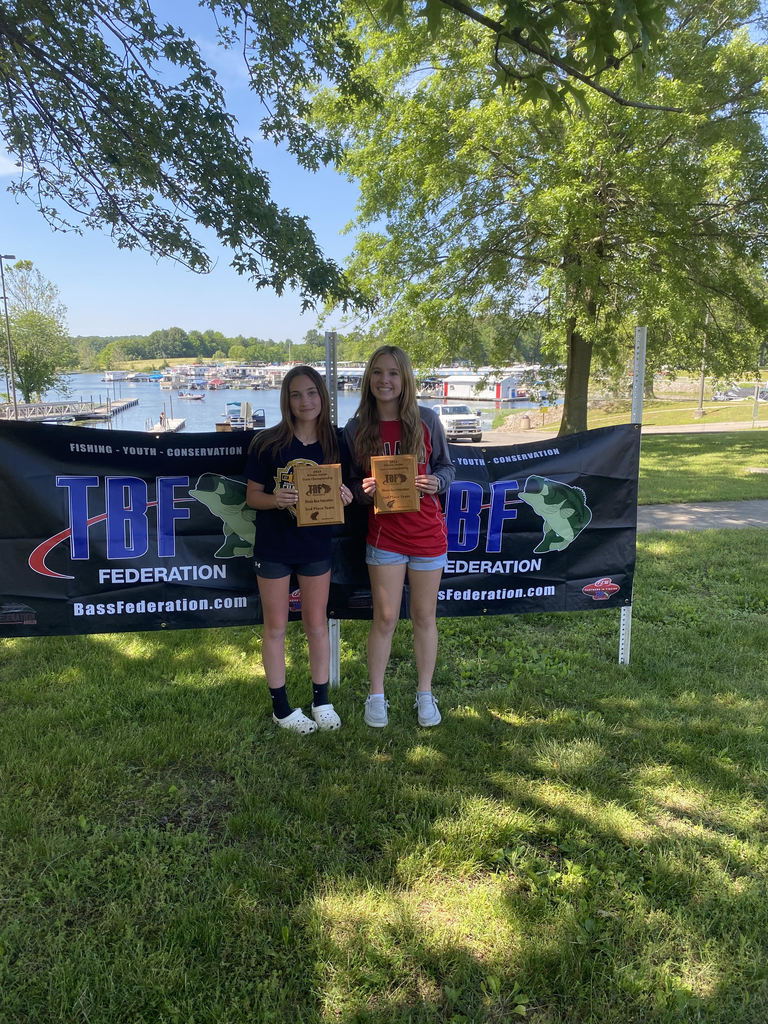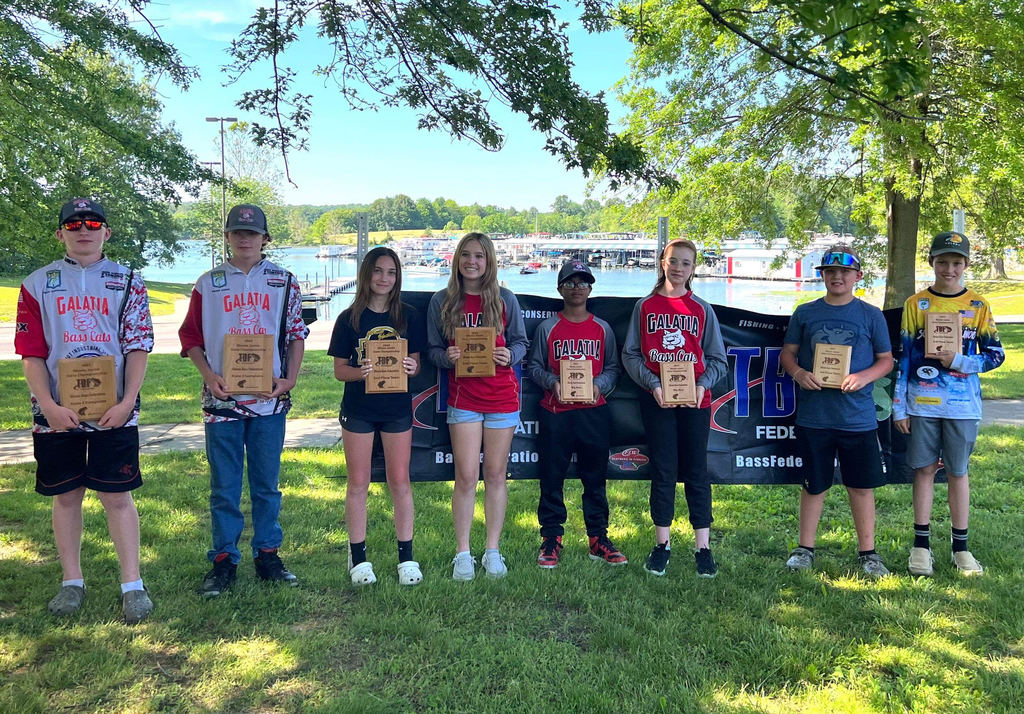 SENIOR SPOTLIGHT Andre Williams Favorite memory from high school? Basketball Plans after high school? Army Advice for future Seniors. Enjoy the little things. Have fun while you still can.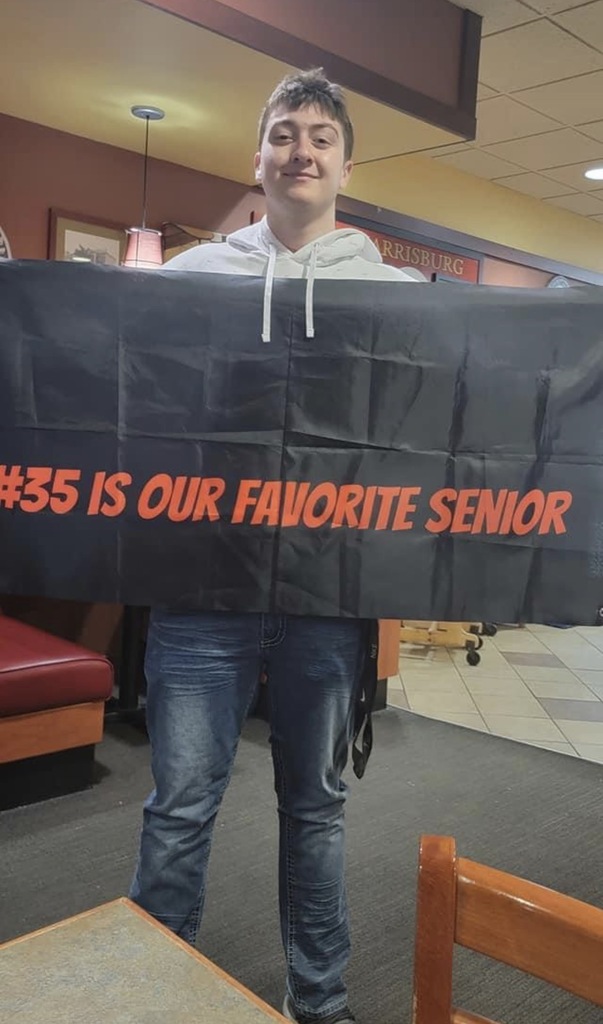 SENIOR SPOTLIGHT Carlyn Scott Favorite memory from high school? Hanging out in Mrs. Dunk's room Plans after high school? Taking the summer off and going to John A in the fall Advice for future seniors? Senior year goes by fast, soak up every moment of it.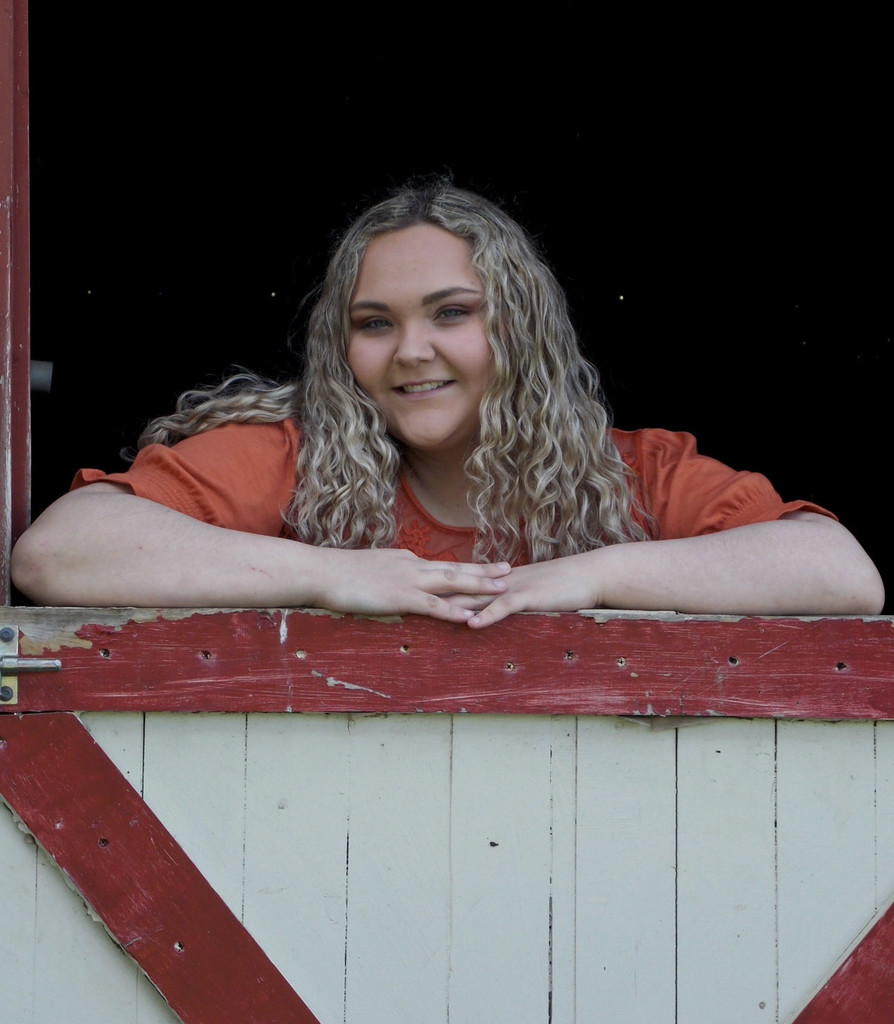 Attention graduates and families: Tomorrow (5/19) is JH/HS Graduation. Graduation pictures will be taken with no cost to families. They will be downloaded to a Google Drive and shared with the students. Students and their families will then have access to print the pictures. Doors for JH Graduation will open at 5:15pm. Individual pictures will begin at 5:15pm in the Cafeteria. All 8th Graders need to be at school for a group picture by 5:45pm. Doors for HS Graduation will not open until JH graduation is over. HS graduates may enter the external side Cafeteria door to get their individual pictures made starting at 6:15pm. All seniors need to be at the school by 6:45pm for a group picture.

Come cheer on & support your Bearcats today at 4pm SIC baseball field as they take on the Lions of Edwards County in second round of Regionals play.. let's go Cats!! ⚾️
SENIOR SPOTLIGHT Sierra Wilson Favorite memory from high school? Dressing as our school mascot and dancing around the gym and giving out high fives. Plans after high school? I plan to become a speech pathologist and work in a school settings with children. Advice for future Seniors. Enjoy your time as a Senior, it only happens once.