Congratulations to these students for winning the October SEL award for the topic "respect". One student from each homeroom was chosen to win this award. Thank you all for enhancing our school community by showing consideration to others and for making responsible choices. Pre-K: Paxton Fulkerson; Grey Cockrum (not pictured) Kindergarten: Ava Isom, Skyler Taylor 1st Grade: Saylor Sloan, Jase Colson 2nd Grade: Dallas Hill, Ava Bland 3rd Grade: Karsyn Patterson, Elliet Cockrum 4th Grade: Kylee Holbrook, Cooper McFarland 5th Grade: Brielle Richards, Addy J Allen

Another win today for both 7th and 8th grade Scholar Bowl teams!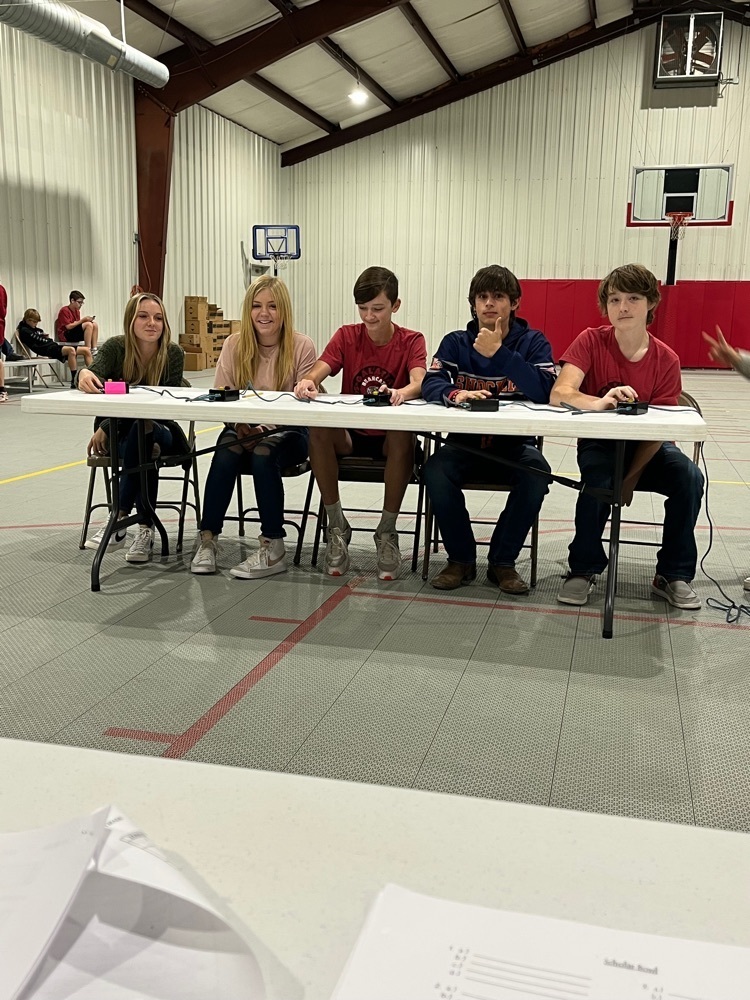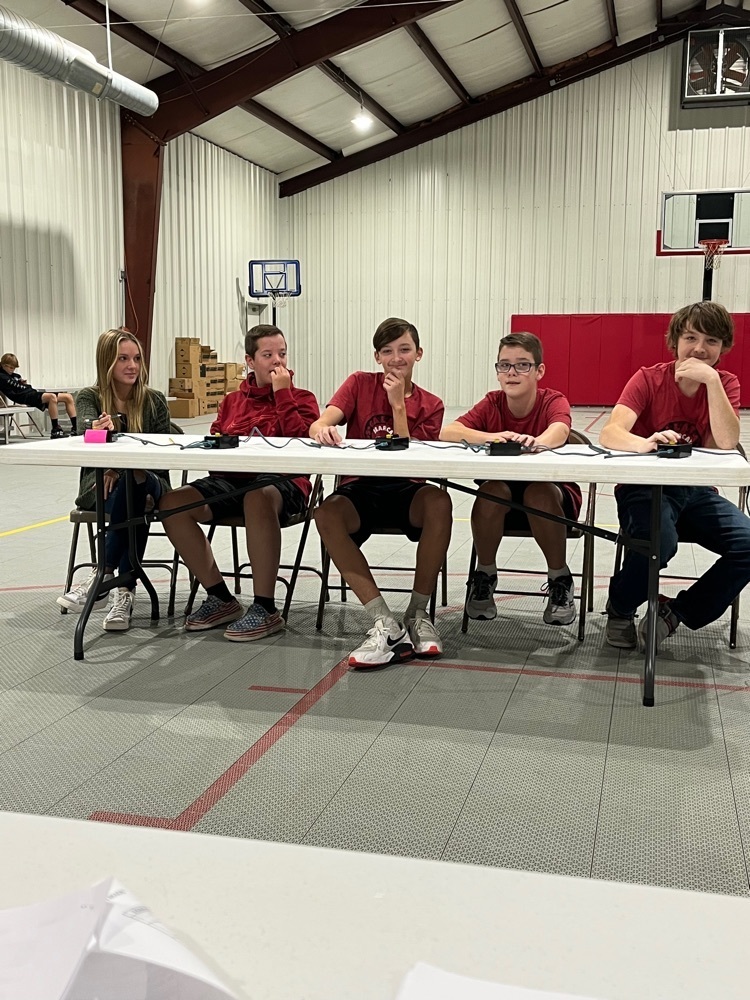 Reminder: If you are wanting to be involved in the Alumni game during Red and White night, please bring a 10 dollar donation, and be ready to play, and have a good time. Doors open at 6.
Thanks to everyone for coming to the fall carnival. It was a great turn out. Thank you to all the workers that helped. Thank you to Jeremy Bennett and his crew for all their help with the concessions and donation. All the parents that donated to the baskets. Can't wait to do it again next year.
The Galatia FFA is collecting cans for the Section 25 Leadership Training School Canned Drive that will be hosted by Galatia next week! Please make sure to drop off your donation in the box at the high school.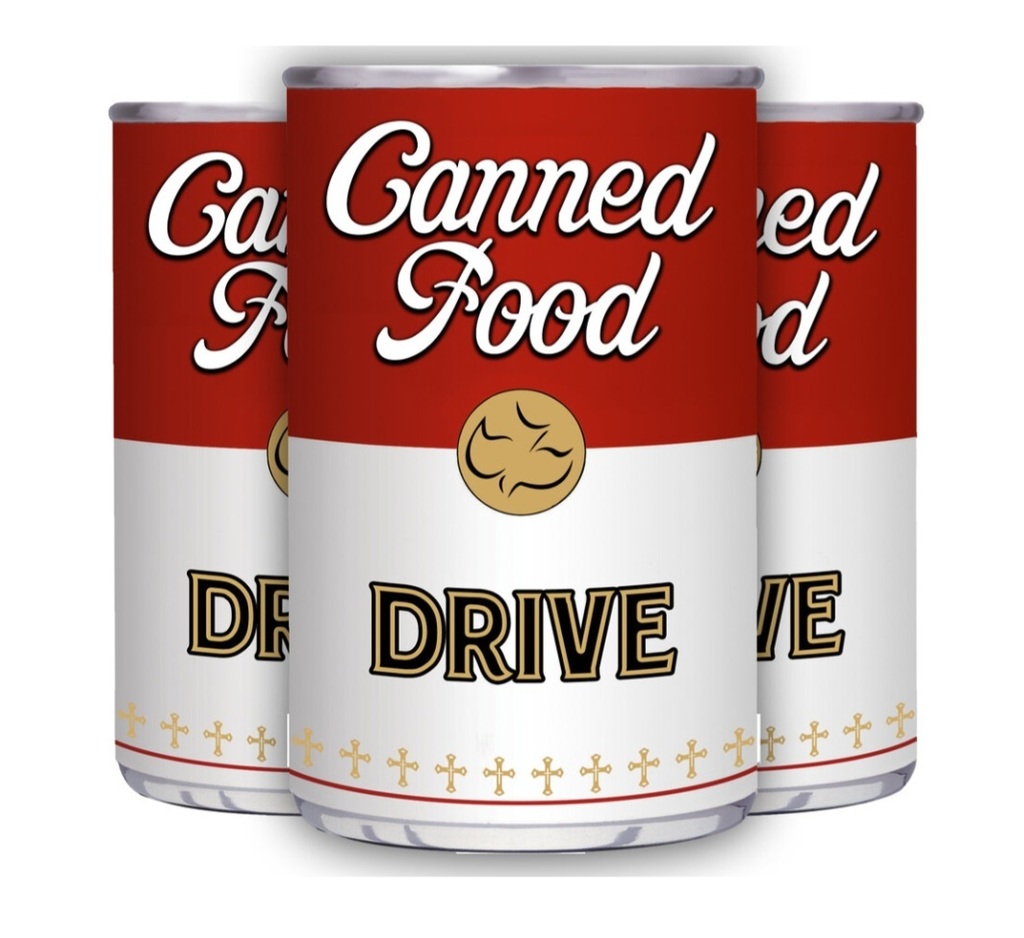 JH girls basketball game scheduled for November 8th against Adams, has been canceled and will be rescheduled at a later date.

There will be a Homecoming Bonfire held on Monday, November 7 from 6:00-9:00pm behind the Ag Shop. This is open to Galatia high school students only. There will be a Homecoming Movie Night held on Monday, November 7 from 6:00-8:00pm in the gym. This is open to Galatia junior high (6th-8th grade) students only.

Red & White Night will be held on Thursday, November 10, doors open @ 6:00, cost is $1 per person. The HS girls basketball team will have BBQ dinners and concessions for sale from 6:00-8:30 (in the cafeteria). Attached is a tentative schedule, times/events are likely to change, so please arrive by 6:00 if you don't want to miss out! The HS boys will have their cake auction and several other teams will have baskets they're raffling and/or activities to participate in. Galatia Alumnus who would like to participate in the Alumni Game will need to donate $10. The Galatia Team Shop is also open, all orders from the team shop have to be in by November 17th. Please look at the attached link and or flyer for ordering details. Link for team shop:
https://bsnteamsports.com/shop/3d2NTFCsZL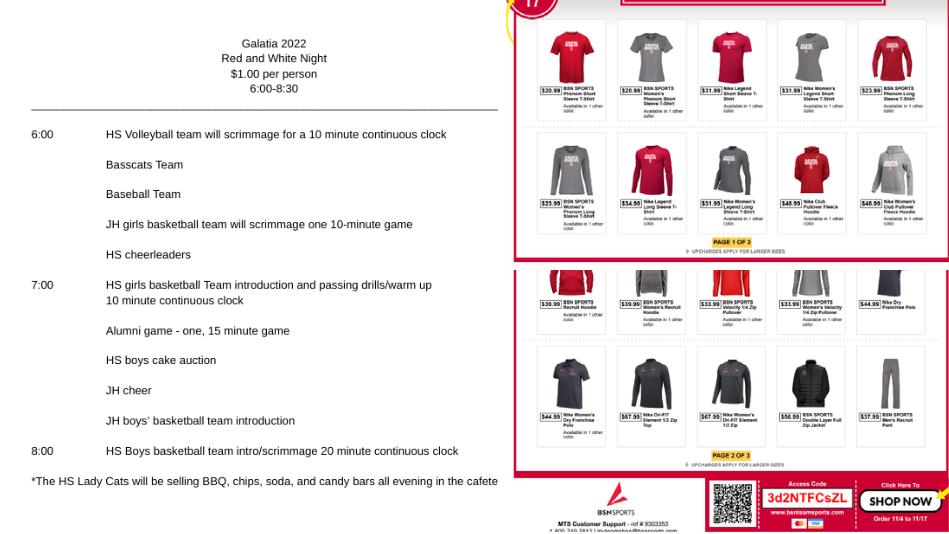 Reminder: For those planning on playing highschool boys basketball, there is a player/parent meeting being held in the highschool cafeteria tonight Friday, Nov. 4th at 6pm

Today's Friday Funny is brought to you by Raylan. What do you call a pig who knows karate? A pork chop! Have a great weekend!
https://youtu.be/SHMzhq4iwKM

Winter Sports Schedules have been added to the district website. They can be found under Documents in their respective folders. Don't forget, we also have an app to access this information as well. Search Galatia CUSD #1 in Google Play Store and Apple App Store.

Just a few dates to remember for next week: Monday, Nov. 7 - Fall Carnival @ GS starts at 5:00 Homecoming Bonfire @ HS starts at 6:00 Tuesday, Nov. 8 - Election Day - No School Wednesday Nov. 9 - 2:00 Dismissal Thursday Nov. 10 - Red & White Night @ HS starts at 6:00 Friday Nov. 11 - Veteran's Day - No School Saturday Nov. 12 - HS Homecoming Coronation @ 6:00, Homecoming Dance from 7:00-10:00

Clarification: This year's Veterans Day program will only involve 2nd grade students. This is the first year for the program and we hope to involve more grades in future years. We invite the families of our 2nd graders and any Veterans in our community to the program. It will be held November 10 at 8:30am at the Galatia Community Center. Doors will open at 8:15am.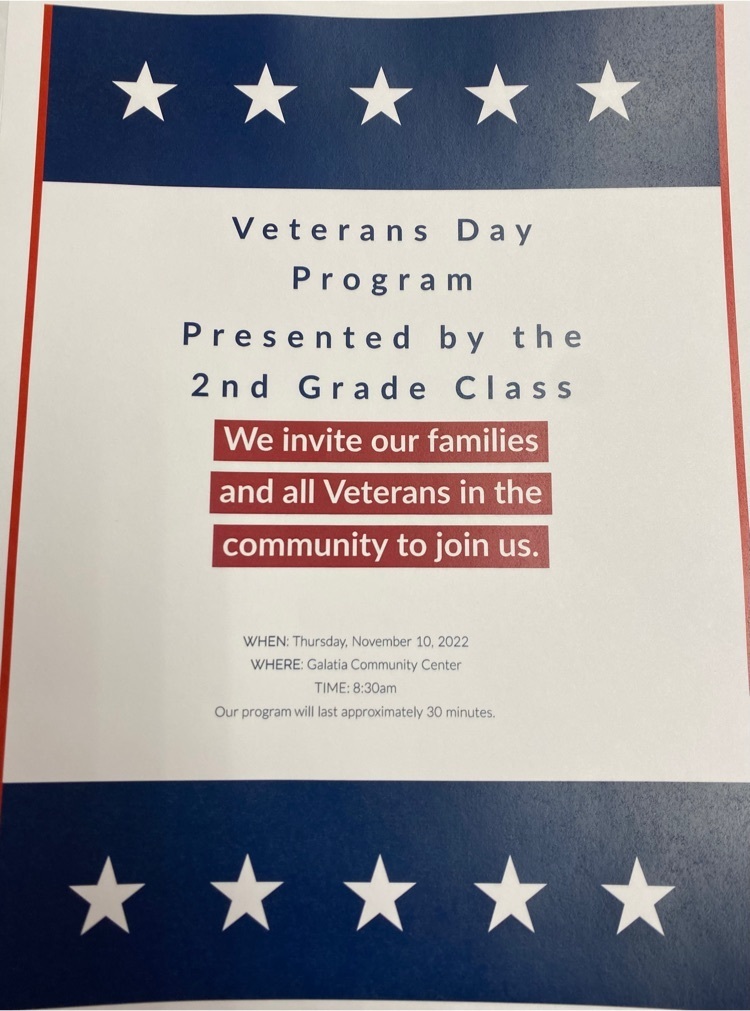 Parents/Guardian's our phone lines are down at all buildings if you have any last minute pick up changes please do so through your child's remind app.. sorry for the inconvenience.

Great first game of the season for Jr High scholar bowl! Both 7th and 8th teams won today against Hardin Co.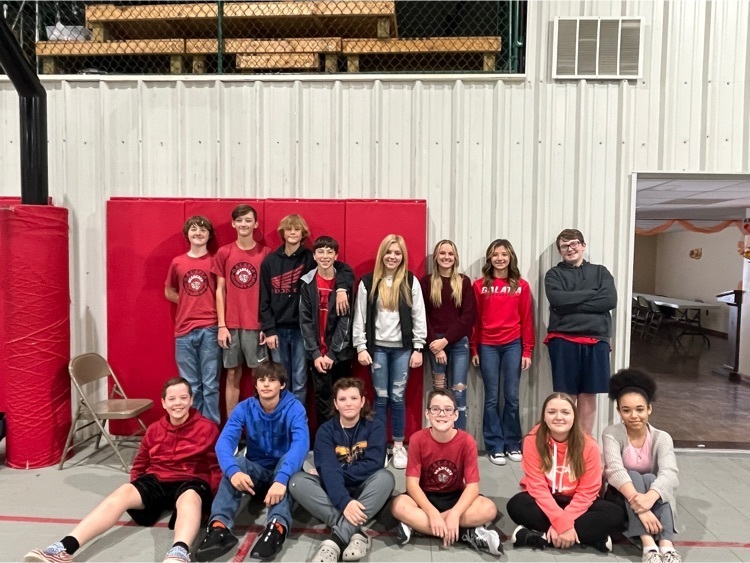 Attention: for the athleyes planning on playing HS boys basketball this year, there will be a Highschool Boys Basketball player/parent meeting at 6pm on Friday night in the HS cafeteria (11/4/22)

SIC Children's Choir information below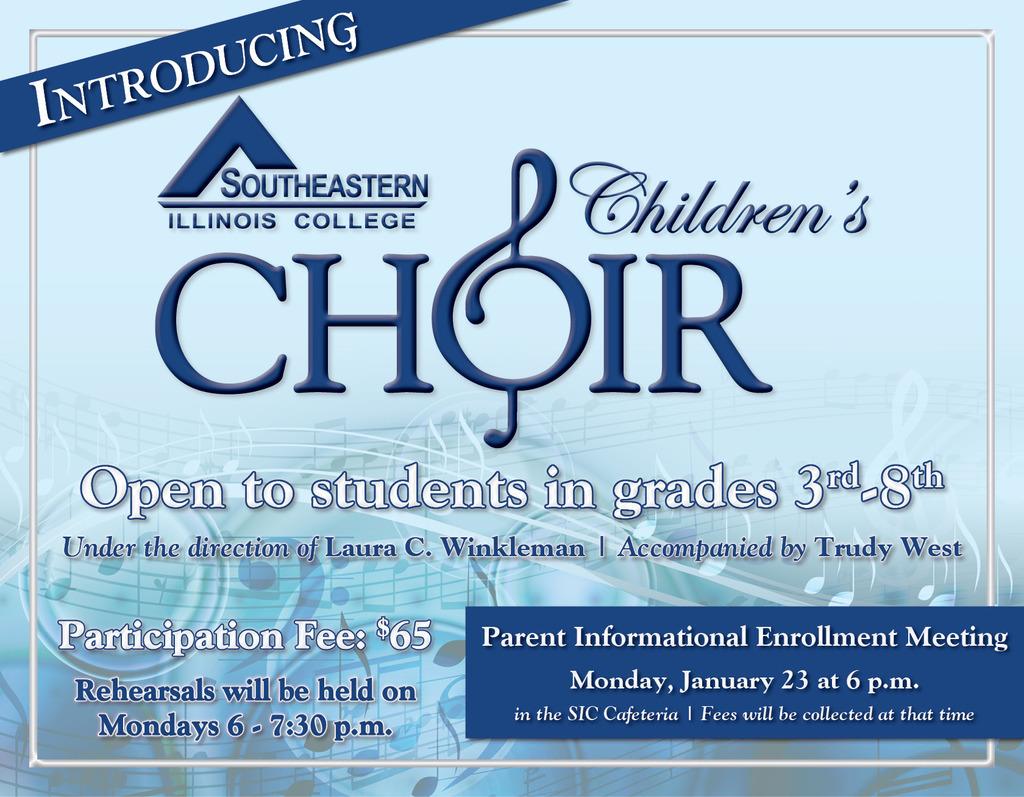 Teacher Spotlight: Allison McCabe. Mrs. McCabe has taught for 16 years with the last four years being at Galatia Grade School as a 2nd grade teacher. Mrs. McCabe had this to say about working for Galatia Schools: "I was born and raised here in Galatia. My kids are the 4th generation in my family to attend here. This little school means a lot to me. I am blessed to be able to be a part of this school. My favorite part of being here is the strong sense of community our school has. We are small and we are able to offer something larger districts cannot. It feels like a family here. I work with some amazing people. The kids here in Galatia are great and I am thankful every day that I get the opportunity to be a part of this district." Mrs. McCabe's coworkers had this to say: "Mrs. McCabe is a great co-worker and teacher. She is always willing to help. As a teacher she is always up for trying new things and putting in the extra work. She will try many different avenues to help a student feel successful. I hope everyone has a friend/coworker like her in their corner." We asked her some interesting questions: Question: What is something unique about you (a fun fact) that few people are aware of? Response: I can wiggle my ears. Question: Where on earth are you hoping to travel next? Response: Somewhere warm with an ocean, sunshine, and sand. Thank you Mrs. McCabe for all your hard work!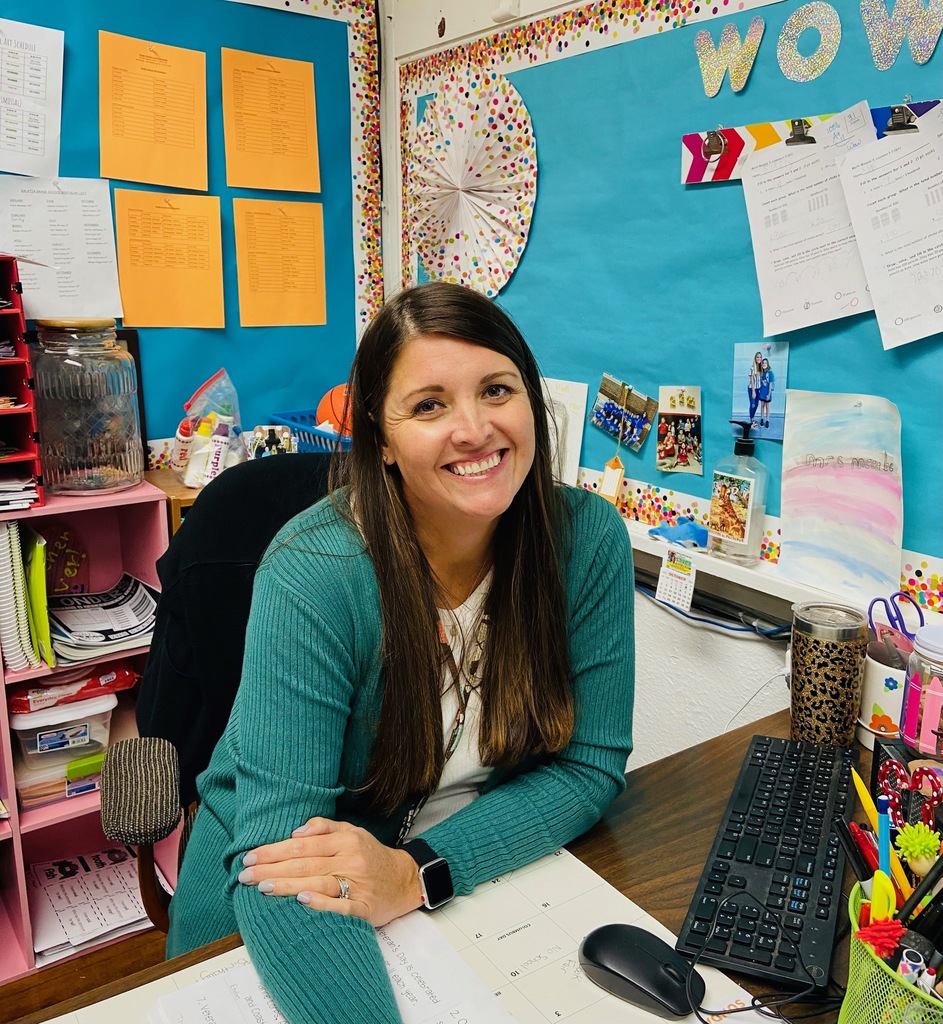 Staff Spotlight: Heather Anderson. Mrs. Heather has worked for Galatia Schools for 5 years. She has served as a Personal Aide, Title Aide, and currently as the District Technology Coordinator. Mrs. Heather has this to say about working for Galatia Schools: "I love being a part of a team that is here for the students and their success. Galatia School District is second to none!" Mrs. Heather's coworkers had this to say: "She has such a wonderful personality that is very contagious. There is no way anyone can be down or upset when she is around. She has always been incredibly helpful when I have a question or problem. I've seen her wear so many different "hats" and transition from one to the other without any complaints and always with a smile on her face." We asked her some interesting questions: Question: What would you eat if you had to eat only one meal every day for the rest of your life? Response: Definitely Biscuits and Gravy, nothing else compares! Question: Which do you prefer: flying automobiles, robot housekeepers, or lunar cities? Response: Robot housekeepers for sure! Especially one that does laundry. Wash, dry, fold, put away and repeat! Thank you Mrs. Heather for all your hard work!