Fourth grade created projects to show the many uses of the Mississippi River and today we were able to take a virtual field trip!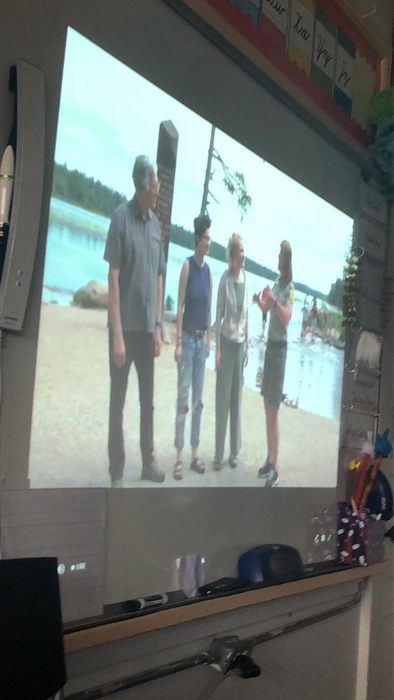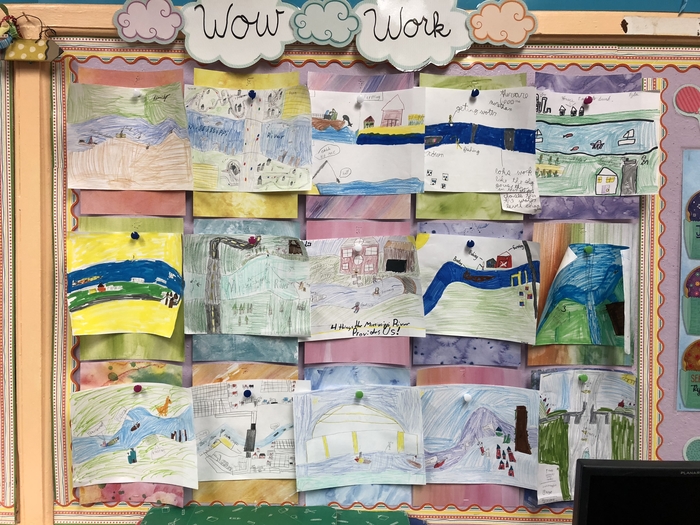 Jr. High girls & boys BKB practices have been cancelled for today, 11/14. HS boys BKB practice will be held immediately after school. HS girls practice will be as scheduled. Red & White Night is still scheduled for this Friday, 11/16 @ 6:00, chili supper begins at 4:30.
1st hour Wed. 11/14 Galatia Jr. Sr. High deer hunters get a deer hunting safety presentation from Mr. Richey.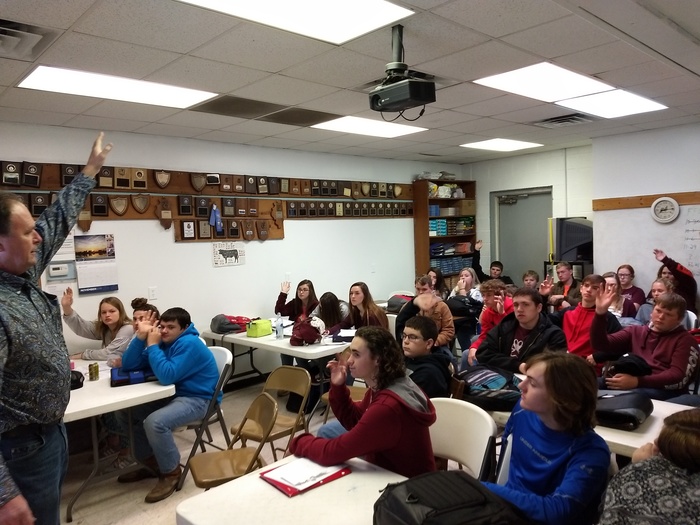 8th grade parents/guardians: Please make sure students turn in their Rada forms and money this week. They are due no later than Friday the 16th.

Announcement: There is a change in the lunch menu for both buildings. Today for lunch we will be serving our Thanksgiving meal. It will be turkey and gravy, whipped potatoes, garden salad, and dinner roll.
4th grade "Disguise A Turkey" projects, so fun and creative!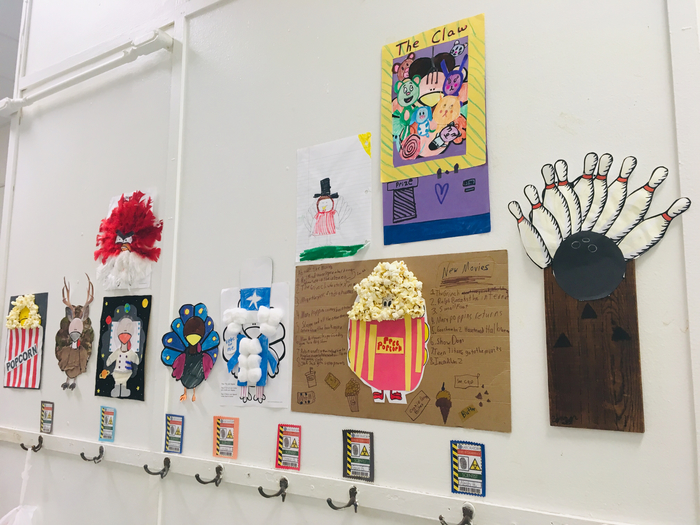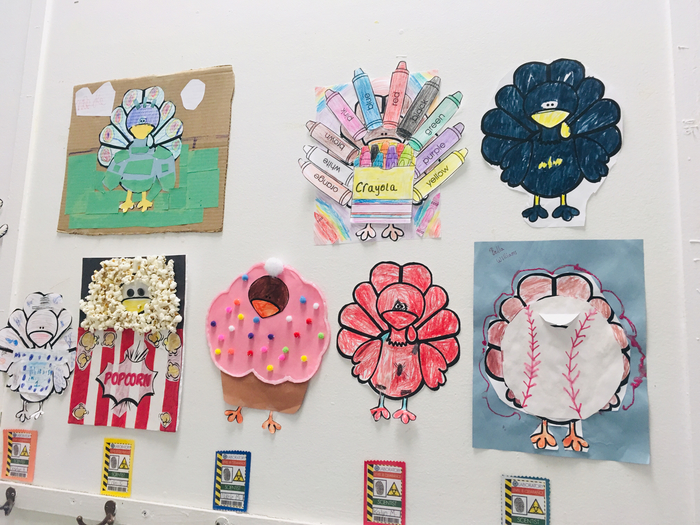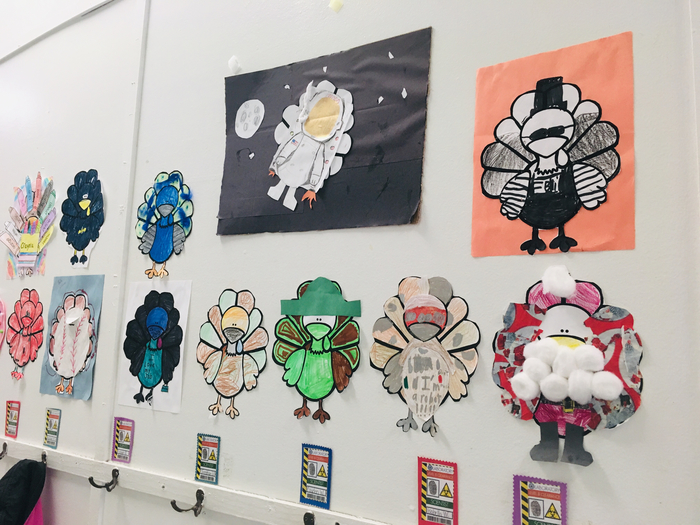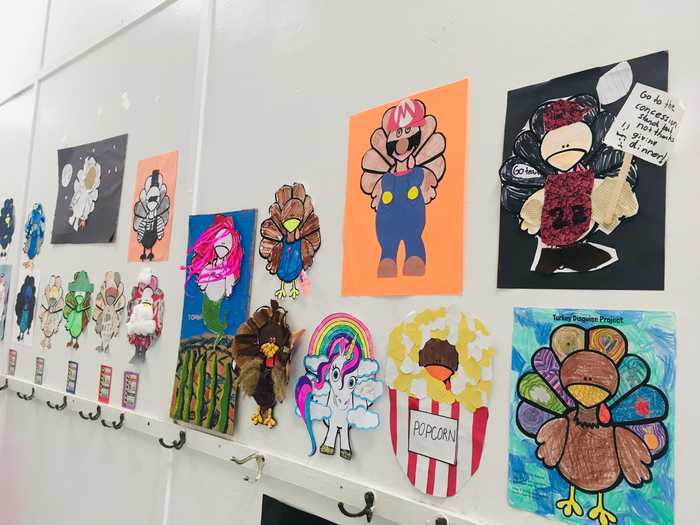 Voted "Most Creative" on their Disguise A Turkey projects, Gavin Graham and Brian Gibbs!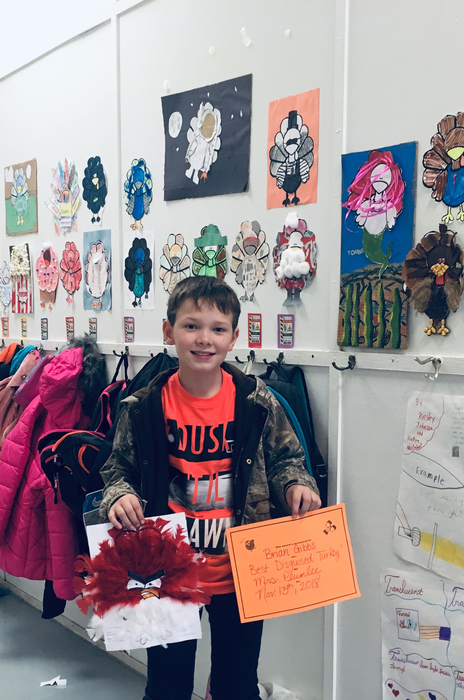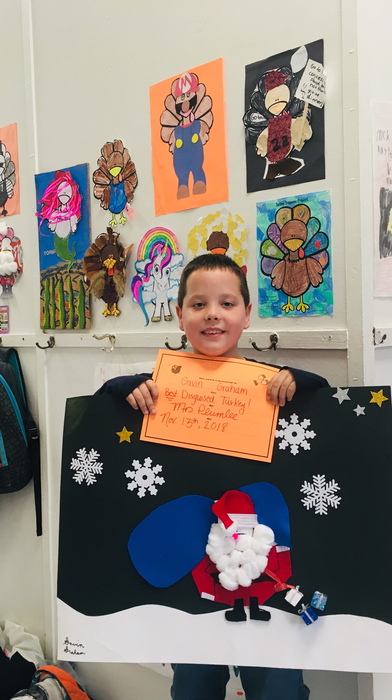 Mrs. Campbell's 5th grade science and social studies classes studied the history of flight for national aviation month. We ended today using what we learned about center of gravity, drag, thrust, and lift with a paper airplane distance challenge. Students had to use their knowledge to create and test their airplanes. Great job students!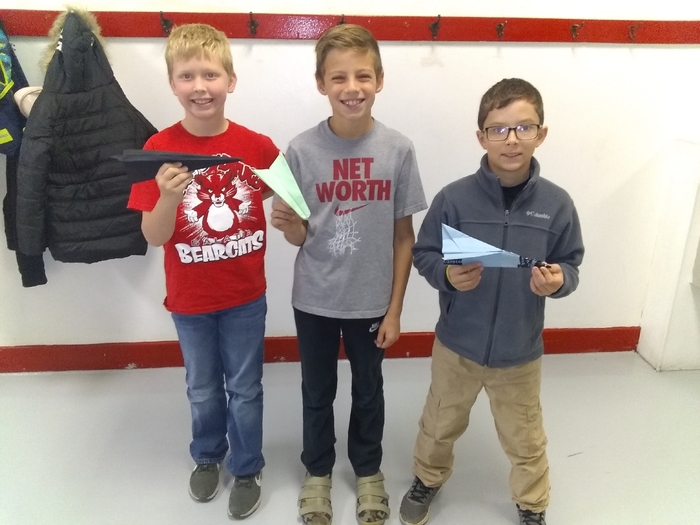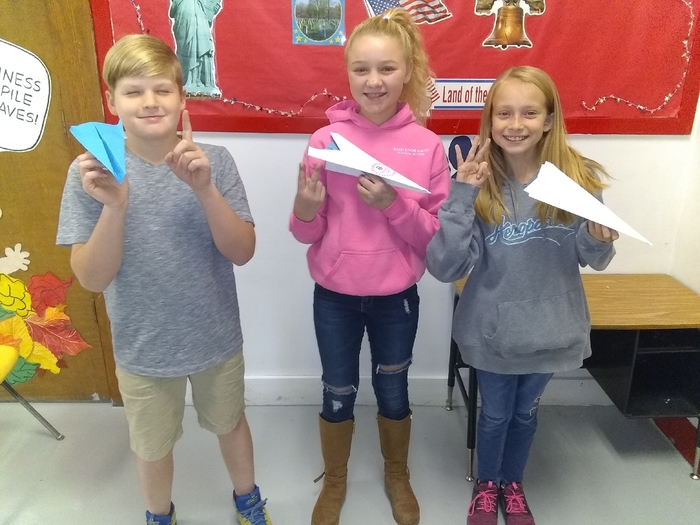 Good morning 1st grade parents! I am going to try and upload resources that go with our Reading stories each week. This week's Spelling words, Reading fluency words and sentences, vocabulary, and the weekly newsletter have been uploaded. These resources are also in your child's bearcat binder each week. Have a great day! Mrs. Yates 1st Grade Teacher

Junior Parent Meeting-Wednesday, November 14th at Bondos 6pm. Discussion includes fundraisers and doing the cheeseballs.

Announcement from Brooke Carlton, PTO President: The Paragon Video Game Trailer will be at the school Monday, November 19th. This is for the students who sold more than 11 items in the Paragon Fundraiser. This will be the only day and time the Video Game Trailer will be at the school.

Attention Bearcat fans who purchased a 50/50 raffle ticket: all 100 tickets have been sold!! The winning ticket will be drawn & the winner will be announced during Red & White Night on Friday, 11/16 after the Kitty Kat performance. Thank you to those who sold & purchased tickets!

Grade School Parents-Locust Street is now a one way street before school from 7:30 to 8:30 and at pick up from 2:30 to 3:30. Please enter the parking lot from Hickory Street and exit on Park Street.
Galatia CUSD #1 has added a new 2019 Bluebird 71 passenger bus to the fleet.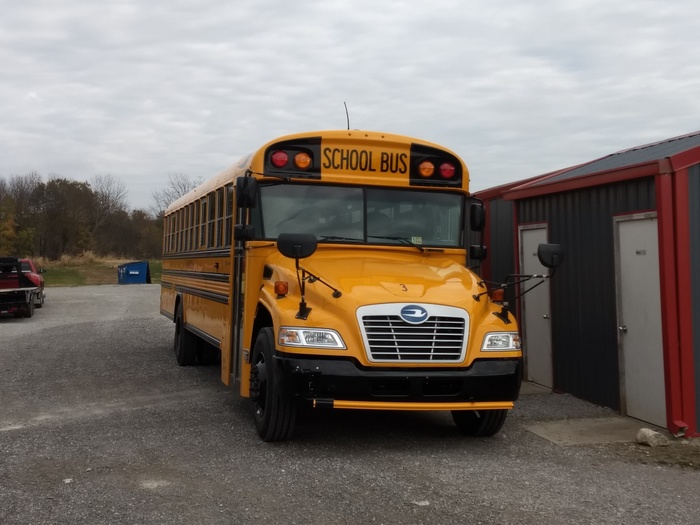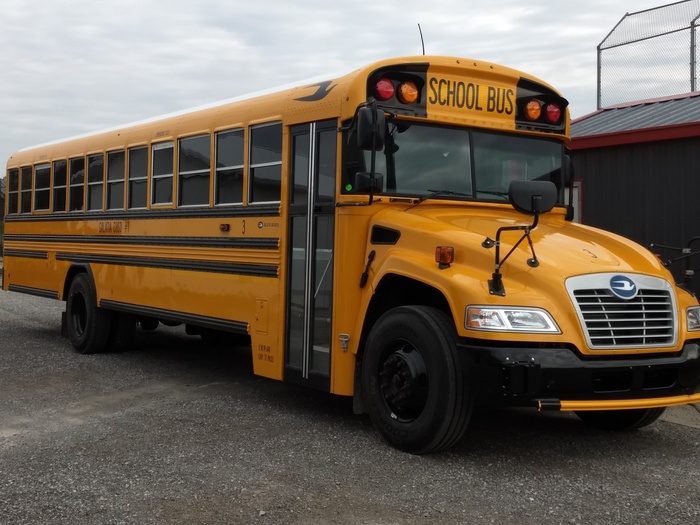 Monday, November 12 at the Grade School in honor of Veteran's Day we are asking students & staff to wear red, white, & blue. We have a button badge for each student to write the name of a veteran they wish to honor and wear it for the day. They can honor any veteran, living or deceased.

Kitty Kat registration forms are due Wednesday, Nov 7. The cost is $30 per child and performances will be held during Red & White Night (11/16) and Homecoming (12/7) with a possible third performance (date pending). If you have questions contact Alex Jackson or Lana Marvel.
4th grade Scientists of the Month for October!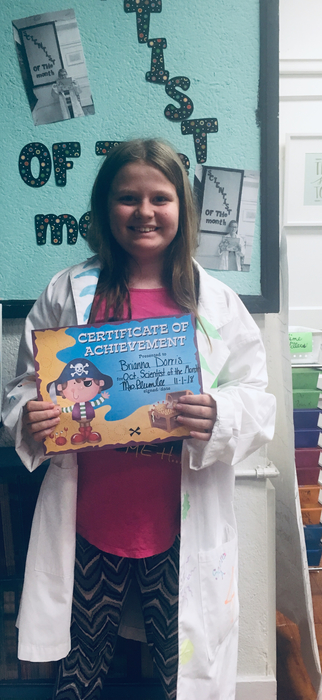 (Message from Brooke Carlton, PTO President) Reminder: PTO Paragon fundraiser money is due today. Please have it turned into the Grade School office no later than tomorrow morning. Thanks!

Congratulations to Kacie & Mackenzie Patterson for the winning bid in the silent auction for The Golden Tickets to see "Shrek the Musical." It will be performed at the Grade School in May 2019.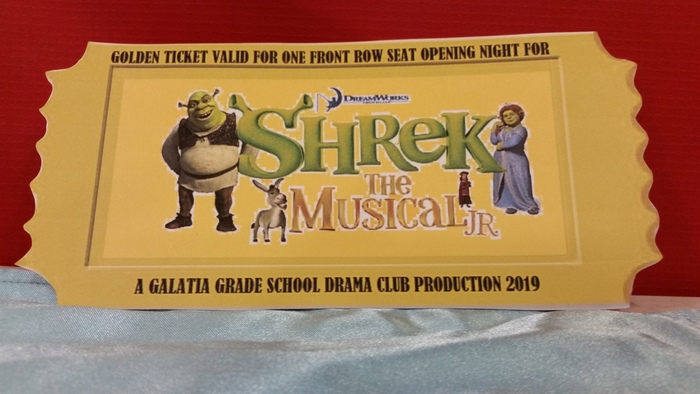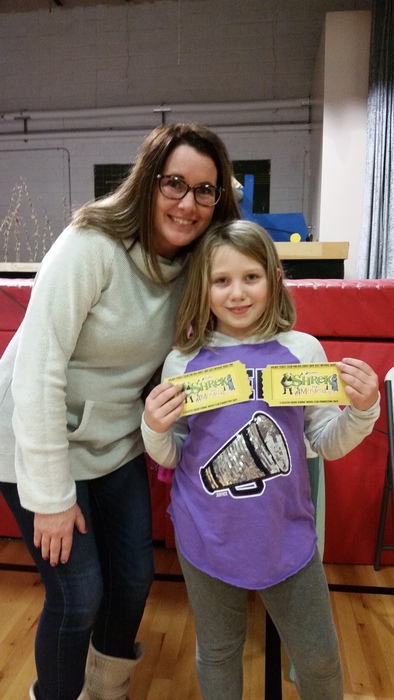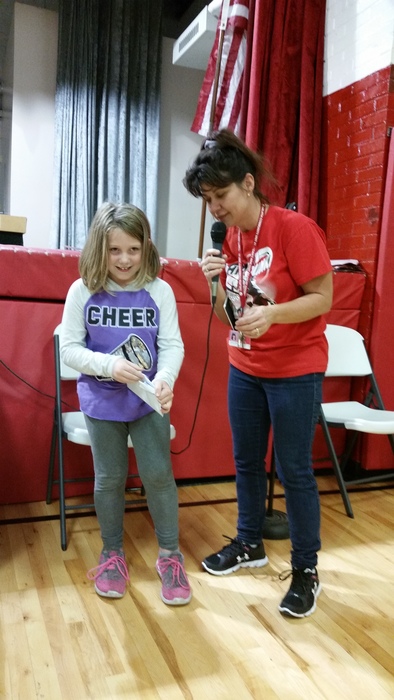 Fall Carnival tonight at Grade School from 5 to 8 p.m. See you there!